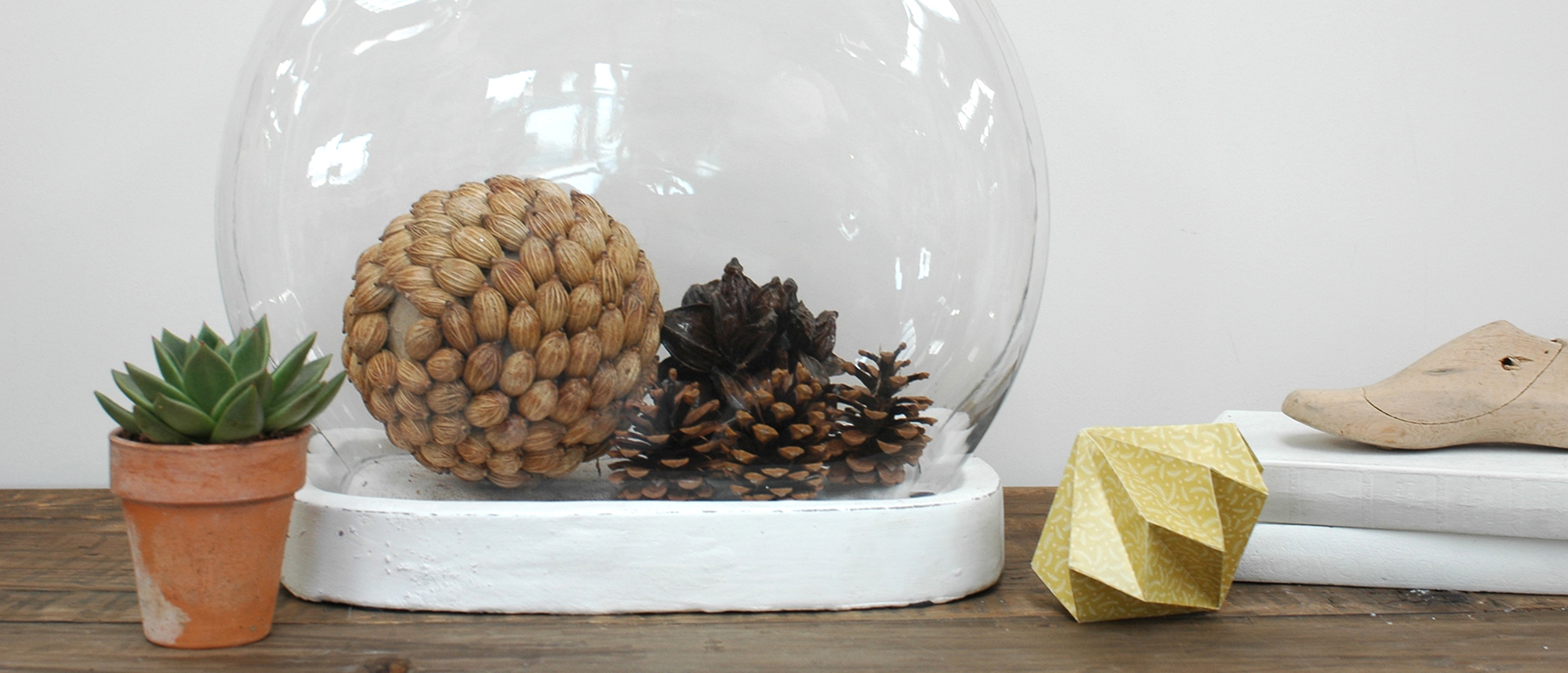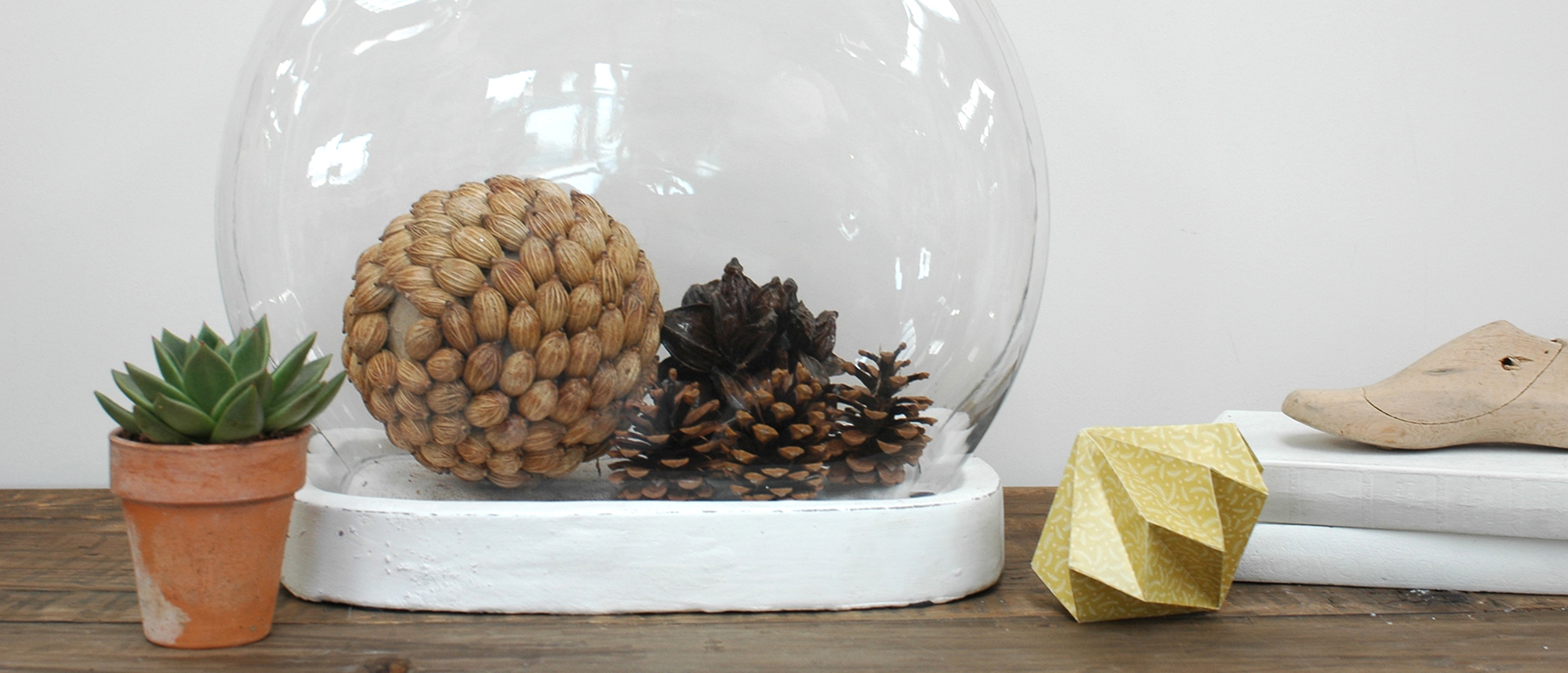 Style tips:
Glass cloches
by
Caroline Rowland
Posted in
Ideas
on
22nd January 2016
Here at One World, we are BIG fans of glass cloches! No surprise then we stock quite a few, in all shapes and sizes. If you love them too, but are a little stumped on exactly what to use it for or how to style it, then here is some inspiration to get your creative juices flowing...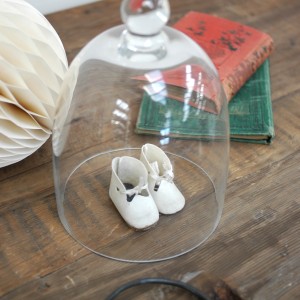 1. Use your cloche to display precious items, a family heirloom, a holiday souvenir or something beautiful you found at a flea market perhaps. Choose the right size of cloche for your item so something teeny tiny does not look lost inside a huge cloche.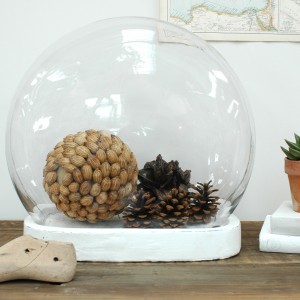 2. Next time you are out for a country walk, look for beautiful dried items: fir cones, seed heads or even dried hydrangea blooms. Gather them together for a natural display under a huge cloche.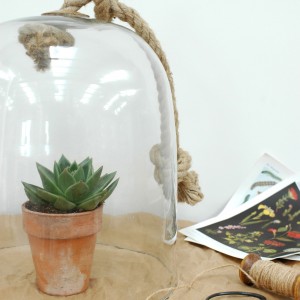 3. You could of course use your cloche for it's intended use, and keep plants warm under them! They are fine to display outside too, so you could create a beautiful display in your garden by clustering a few together atop a rustic garden table.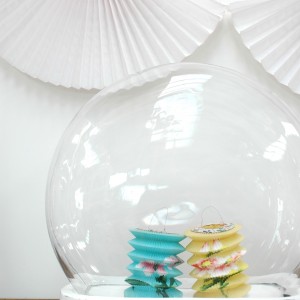 4. Why not go quirky with something a little unusual under your cloche?! Keep your eyes peeled for curio – a vintage animal skull, a slightly disturbing Victorian bust or something pretty, such as these coloured paper lanterns.
If you are a cloche lover, we'd love to see how you have styled yours! Share your pics on social media and tag us @onedotworld with our hashtag #oneworldlifestyle
See a selection of our glass cloches below or go to the glassware section of the website.