Careers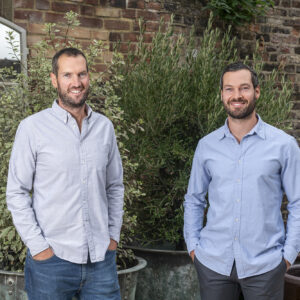 Do you have a passion for interior and design? Here at One World, we pride ourselves on creating an environment where we can think big, have fun & do a bit of good. If that appeals to you then we would love to hear from you…
Please simply email us your application to applications@one.world  and we'll get back to you right away.
We're looking for enthusiastic people that love the product and love to please our customers!
Current Openings
One World Customer Experience Assistant
We require a Customer Experience Assistant to provide support to the wider Sales team. This role would suit a candidate interested in homeware and furniture looking to experience a fast paced environment at our office in Chessington.
What We Are Looking For
As a Customer Experience Assistant you will be an enthusiast with a passion for our products and all things One World. In your role, you will be responsible for the overall customer experience and will be on hand to answer and listen to any questions, queries, concerns, and compliments from our customers and be able to respond effectively and efficiently.
What You Will Be Doing
Effectively supporting all aspects of the customer experience from product queries to deliveries
Managing our phone lines for all incoming calls
Keeping on top of all incoming customer query emails and live chats
Upsell and cross-sell items across the One World range
Manage and build customer relationships
Key Skills and Experience Desired
Computer literate with the ability to quickly learn new internal systems
Excellent numerical, verbal and written communication skills with keen attention to detail
Uses initiative to juggle and organise multiple tasks at the same time in a fast paced environment
Strong decision maker with logical and efficient problem solving skills
Be able to display a confident and professional style as all times, taking appropriate action to influence the achievement of business goals
Experience within the retail and/or trade industry would be an advantage
Positive, vibrant and ready to take on anything
Kind, helpful and considerate towards your co-workers
Who Will I Report In To?
Sales Manager
Where Will I Be Working?
 What Hours Will I Work?
Monday to Friday, 8:30am – 5pm
---
One World Customer Sales Assistant (Part Time)
We require a Sales Assistant (Part Time) to provide support at our Parsons Green Flagship Store. This role would suit a candidate interested in homeware and furniture.
Job Summary
To work to effectively achieve the highest standards of sales performance, customer service and administration. Be apart of the daily running of the store, achieve sales and profitability by providing quality customer service. Ensure that all Company policies, procedures, controls and administrative processes are implemented and upheld.
You will need to have a history of working in retail, strong communication skills, experience gained in a customer-facing environment, the ability to work to targets and a broad understanding of and interest in the interior industry.
You will need to be flexible in working days, with weekend availability essential.
Salary is dependent on experience. Additional discounts will also be available throughout the store.
Main Responsibilities:
Be involved in all aspects of the store to ensure that maximum turnover and cash flow are achieved.
Achieve the highest possible standard of customer service by assisting with pre-sales and after-sales queries and providing prompt appropriate responses to customer complaints, including the documentation of customer details and order processing.
Ensure maximum personal sales.
Work with colleagues in all aspects of till operation and delivery of stock.
Ensure that accurate stock levels and records are maintained, together with the highest standards of display and store cleanliness.
Ensure that all tickets, point of sale and graphics are displayed correctly.
To ensure that all Company policies and procedures concerning dress code, health and Safety, administration, store cleanliness and security are implemented and maintained both personally and by colleagues.
Achieve maximum sales by exceeding sales targets set by store Management.
Ensure that you are available and willing to work Saturday's & Sunday's, special promotions, late night shopping evenings and Bank Holidays as required.
Effectively liaise with colleagues and carry out any other related duties as requested.
Additional Requirements:
Immaculate personal presentation
Previous sales experience
Self-motivated
Team player
Flexible
Planning and organisational skills
Commercial awareness
Confident and charismatic
Have plenty of enthusiasm and energy
Reliable and punctual
Eligible to work in the UK
Who Will I Report In To?
Store Manager
Where Will I Be Working?
 What Hours Will I Work? (Part Time)
Monday to Friday, 9am – 6pm
Saturday, 11am – 6pm
Sunday, 12pm – 6pm