Careers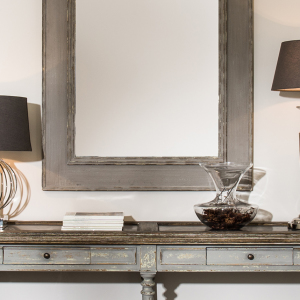 Do you have a passion for interior and design? Here at One World, we pride ourselves on creating an environment where we can think big, have fun & do a bit of good. If that appeals to you then we would love to hear from you… Current openings will appear below but we always have room for passionate individuals, so don't hesitate to drop us an email at applications@one.world  and we'll get back to you in a jiffy!
Current Openings
Sales Executive – Head Office
Position: Sales Executive
Reporting to: Sales Manager
We require a Sales Executive to provide support to the wider Sales. This role would suit a candidate interested in homeware and furniture looking to experience a fast paced environment in our office in Chessington.
What We're Looking For
As a Sales Executive you will be a service enthusiast with a passion for our products and all things One World. In your role, you will be responsible for the customer experience and will be on hand to answer and listen to any questions, queries, concerns and compliments from our lovely customers and be able to respond effectively and efficiently.
You will work collaboratively with the Sales team and Warehouse team to deliver an exceptional service to our customers & you will work to deadlines and targets as well as manage the day to day workload of the team.
What You'll Be Doing
Effectively supporting all aspects of the customer experience from product queries to deliveries.
Allocating and releasing orders to the warehouse
Upsell and cross-sell items across the One World range
Manage and build customer relationships
Key Skills Needed
Excellent communication skills
Strong decision maker with excellent problem solving skills
Ability to motivate, train and mentor others, always leading by example
Experience within the retail and buying industry would be an advantage
Computer literate in all Microsoft packages with the ability to learn new internal systems
A true passion for One World products
Positive, vibrant and ready to take on anything
Kind, helpful and considerate towards your co-workers
Education and Experience Required:
Critical: An enthusiasm for the industry and products
Desirable:
At least one years' experience as a Sales person in a retail environment
Organisation skills, able to use initiative and work in a fast paced environment.
Numerical competency
Excellent verbal communication skills with the ability to communicate clearly, effectively and appropriately with colleagues, suppliers and others at all levels.
Keen attention to detail
Good teamwork skills a willingness to participate as a full team member
Be able to display a confident and professional style as all times, taking appropriate action to influence the achievement of business goals
Computer literate proficient in excel and word applications
Qualities Required:
Demonstration of commercial acumen and initiative
Ability to juggle multiple tasks at the same time
Self-Motivated
Strong Analytical skills
Excellent planning and organisation skills
Good communication and interpersonal skills
We'd love to meet, someone who…
Demonstrates a commercial aptitude
Has previous experience working in retail
Shows an awareness of current trends and what is happening in retail.
Personal skills to form part of a trusted team network
Has the ability to communicate and present at Director Level.
Is able to use both word and excel applications to a good level
Has strong organisation skills
Uses initiative and to work in a pressurised environment and has great attention to detail
Where will I be working?
Chessington, Surrey
What hours will I work?  
Monday to Friday, 9am – 5.30pm
Please send enquiries and CVs  to applications@one.world