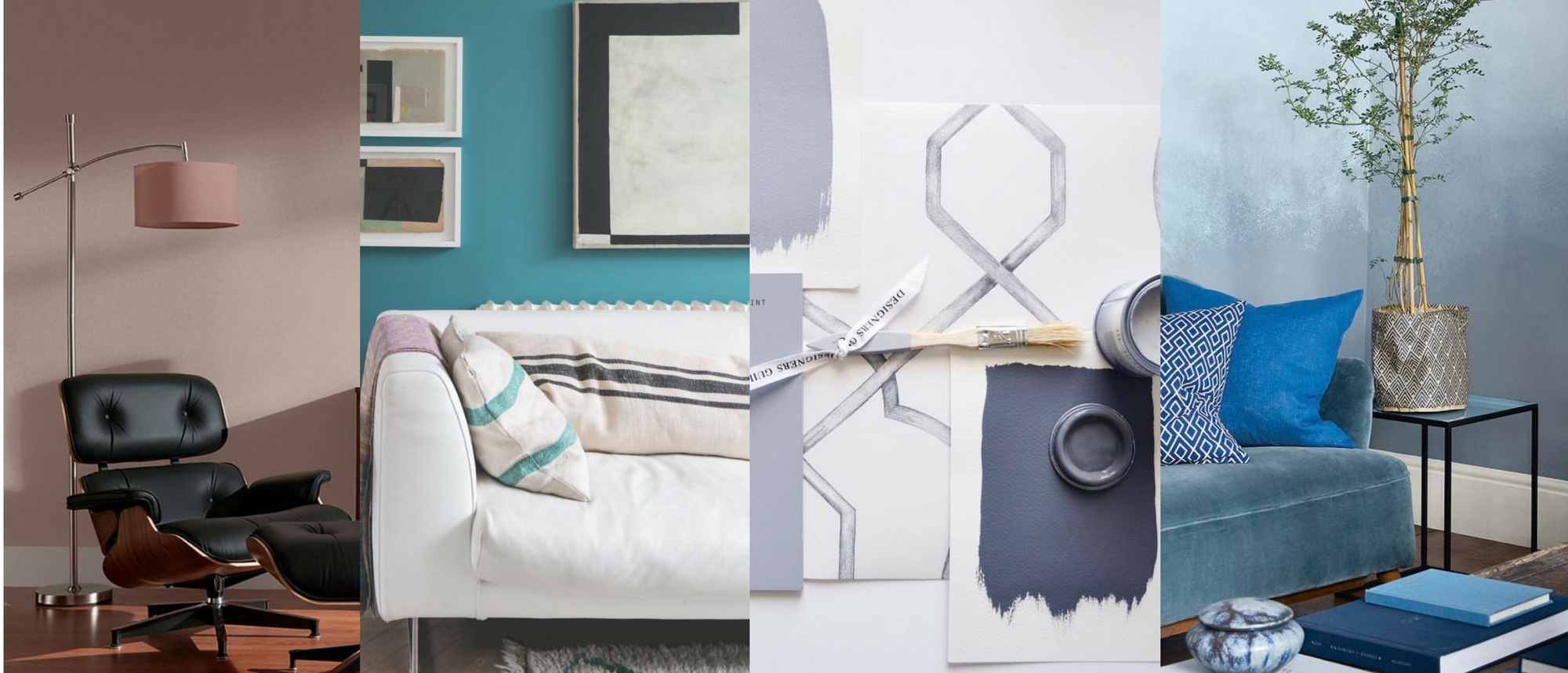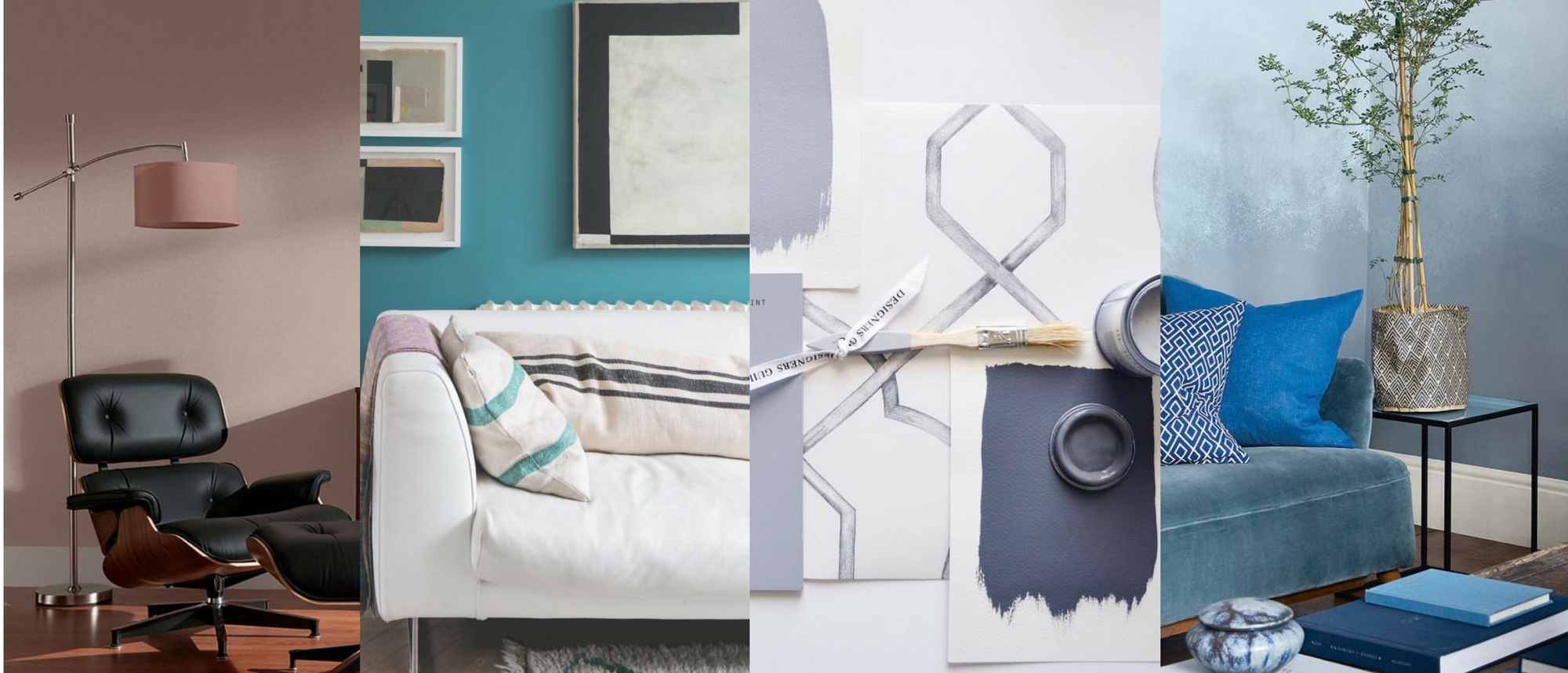 Resources
One World Sourcebook : Paint
by
Ciara Sarkar
Posted in
Resources
on
27th April 2017
We know that home interiors and style isn't all about furniture, lighting, and decorative accessories, which is why we've designed our sourcebooks to help you create and curate a home you love.  Having already shared our resources on tiles and wallpaper we thought it was time for paint.
Paint has always been one of the most transformative and easiest of ways to enhance your home. But in recent years paint has very much been about making a statement in your home, about showcasing your personality, and making the most of the space and light you have. From bold colours to paint mixing and geometric shapes, paint is probably the key ingredient to home interiors and decoration. So, we've put together a list of some of the paint brands that will help you to transform your home, whatever your style. 
---
Annie Sloan – Known for her unique range of chalk paints, designed for upcycling and updating furniture, Annie has also created a range of wall paints. A tough, water-based paint that takes whatever life throws its way.  Robust, smooth and easy to use, it's ideal for walls and ceilings.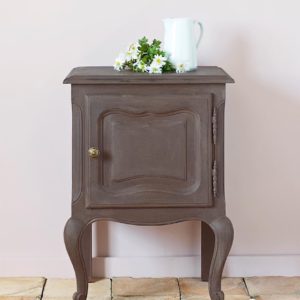 Authentico – Paint is not just for walls and brands like Authentico and Annie Sloan have shown just that. The Authentico brand is a range of chalk and lime paints that are eco friendly and organic. Their different ranges can be used on furniture, walls, and kitchen cabinets.
Benjamin Moore – Part of the Shaw Paints brand, the Benjamin Moore paints offer a wide selection of colours and palettes to help you create different combinations for each room.  From primers and metallic glazes to asthma and allergy friendly paints, they have a range to suite everyone.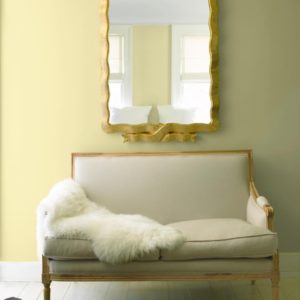 Colours – Colours is the name of B&Q's own brand of paint. Available in a wide range of colours and different sized tins.
Craig & Rose – The oldest independent paint manufacturer in the UK, Craig & Rose was established in 1829 by two Scottish entrepreneurs, James Craig and Hugh Rose. Their ranges include Authentic Period Colours and Opulence, offering indulgent and deeply rich colours.
Crown – Making paint easy, simple and convenient, Crown Paints have a vast range.  From paints for high-traffic areas to kitchen paint with anti-bacterial formulation, their range is designed for the busy home.
Designers Guild – 154 beautiful shades of paint that range from neutrals to rich tones. Designers Guild also offer painting workshops to help you get the very best from your paint.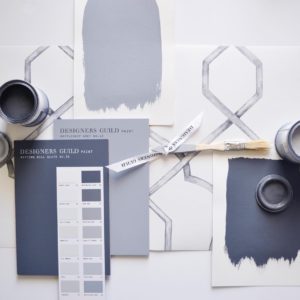 Dulux – With over 1,200 colours to choose from, Dulux has one of the most extensive range of paints. Their Let's Colour Studio iPhone app is also a great way to visualise how the colours will look in your room.
Farrow & Ball – Timeless colours, quality finishes and a unique, highly pigmented paint is the essence of Farrow & Ball.  The paint responds to all types of light, due its rich blend. An extremely high quality of paint with real depth.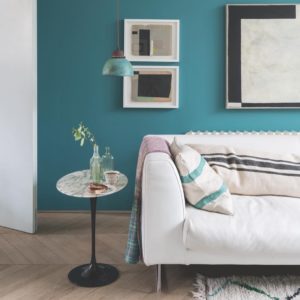 Fired Earth – 120 different colours, from elegant neutrals to bold accents and charming pastels. Fired Earth also has minimal impact on the environment.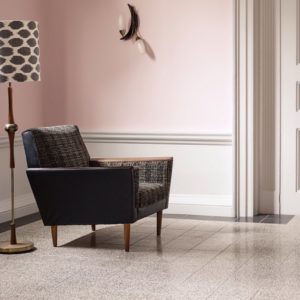 Home of Colour – Homebase's own range of paints is called 'Home of Colour'. A wide range of emulsion paint in matt and silk at good prices. 
Lars Contzen – Artist and designer, Lars Contzen, has created his own range of paint colours, inspired by his travels across Europe in his 'colour search van'. Each colour has its own story and the colours are different and unique. Available exclusively at B&Q.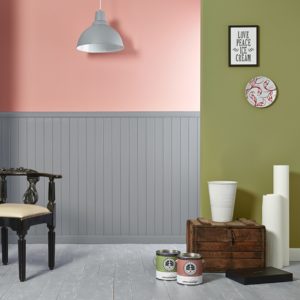 Sanderson – Creating the 'Shades of Sanderson Collection', a range of 140 subtle shades taken from the complete colour spectrum of over 1300 colours, it's a high quality paint that has superb coverage.
Valspar – Valspar offer 2000 pre-selected colours but also a unique service whereby they can colour match your very own colour. All you need to do is bring an item or swatch of the colour you like and they'll mix your paint up for you.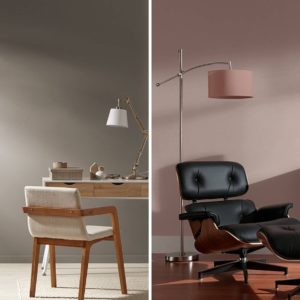 Zoffany – 144 shades in four finishes, Zoffany is a high-end paint that has outstanding depth of colour. Created to complement their fabric and wallpaper collections.