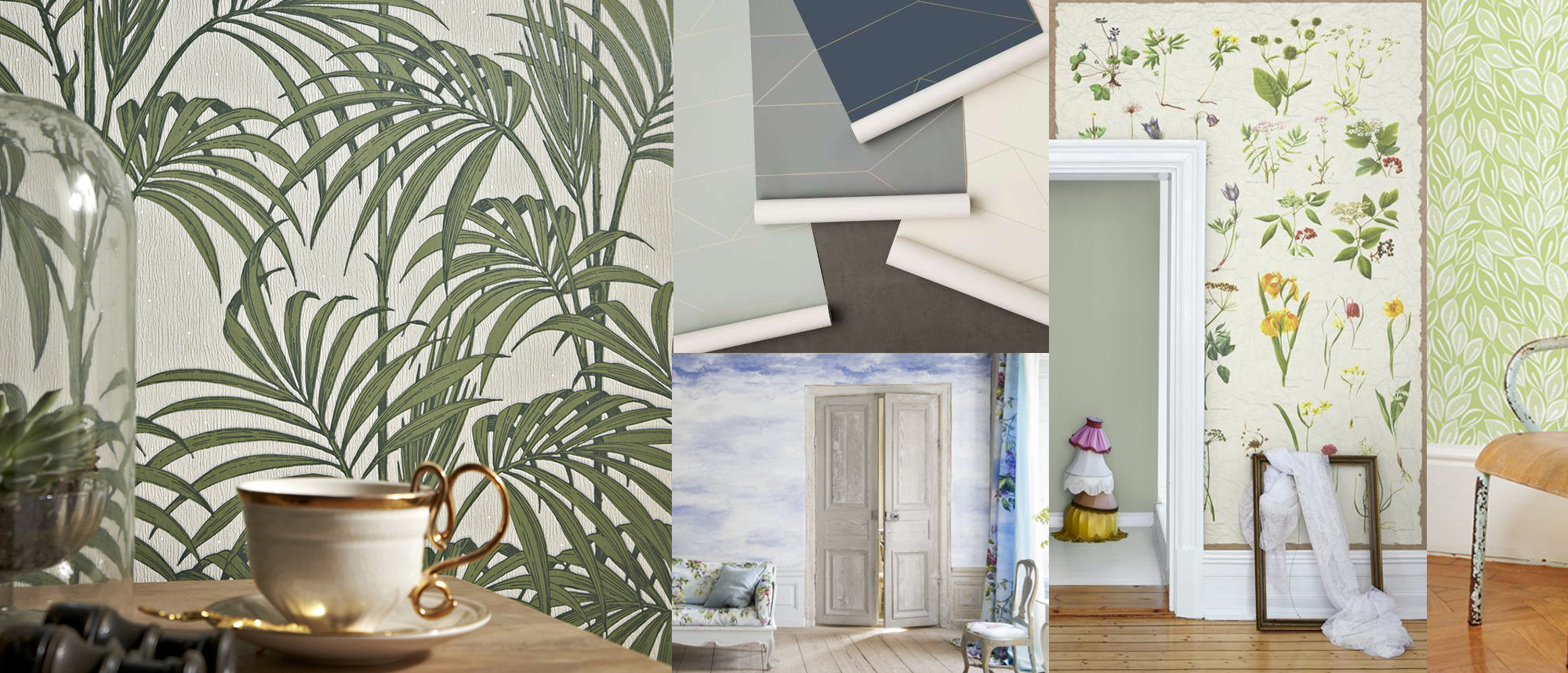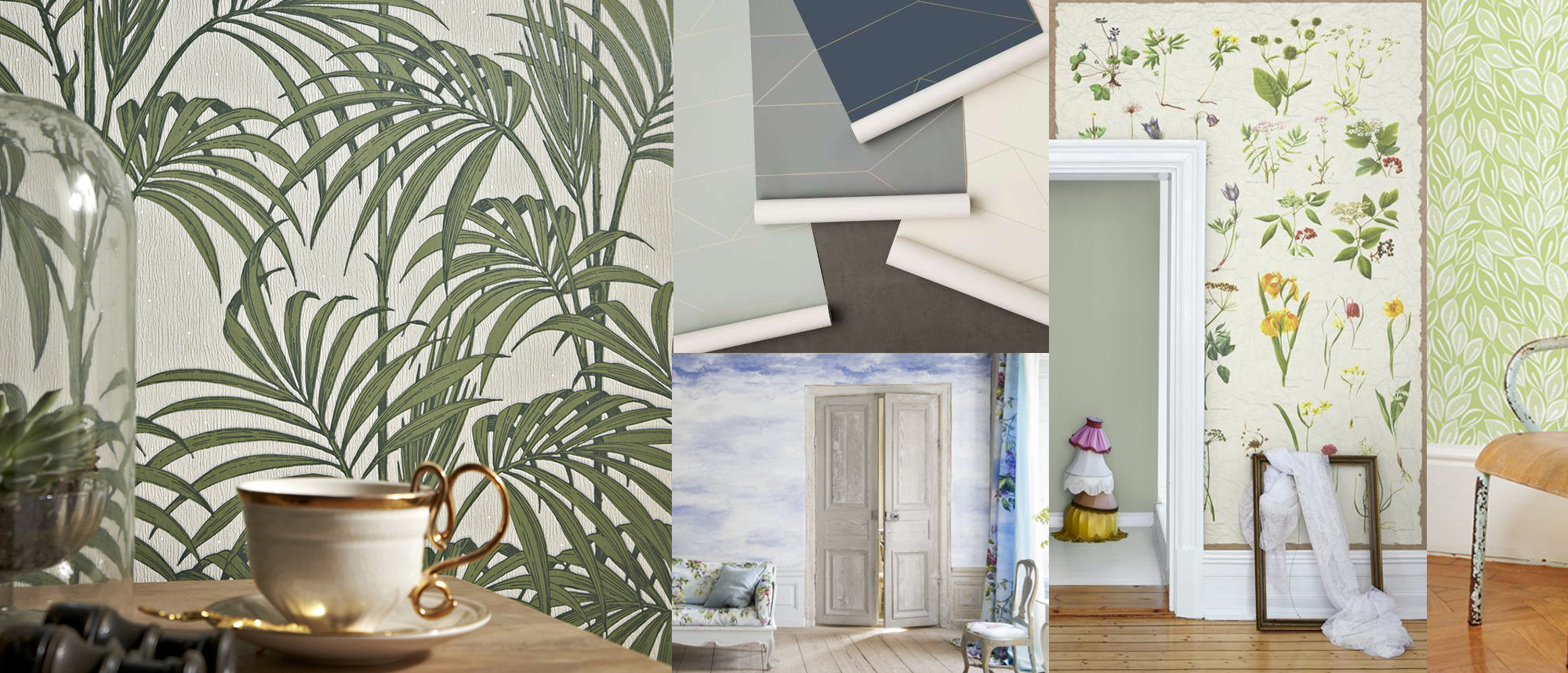 Resources:
One World Sourcebook: WALLPAPER
by
Caroline Rowland
Posted in
Resources
on
6th September 2016
Here at One World Trading, we have a vast array of furniture, lighting and decorative accessories to help make your house a home. But we know these aren't the only elements when it comes to making your space look fabulous. So to help out on all aspects of decorating your home, we are putting together a sourcebook here on our blog - a resource that collates all of our favourite brands together, split up into different aspects of decorating - wallpaper, paint, fabric, flooring, tiles, appliances etc - and we hope this will be somewhere you can come when researching these elements as you plan or update your space.
First up, we are sharing our top wallpaper sources. While wallpaper went out of favour for a period of time, it has come back with a vengeance in the last few years, and now seems more popular than ever, with designers becoming more and more creative – your options really are endless! So hopefully this list will help to point you in the right direction of some of the best sources for purchasing a suitable wallpaper for your scheme. The list is a mix of large, well known brands, through to independent designers and some retailers who stock a range of manufacturers under one (virtual) roof…
---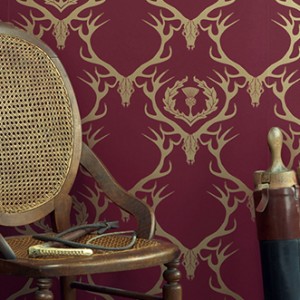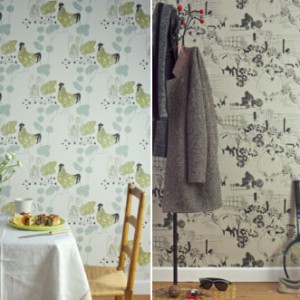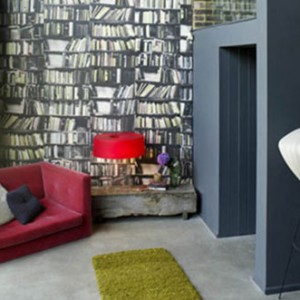 Abigail Edwards – Independent British designer, who creates hand-drawn designs inspired by nature and fairy tales.
Barneby Gates – Modern and quirky with a sense of classic design, by Vanessa Barneby and Alice Gates.
Belynda Sharples – Independent designer whose papers feature the British countryside and her everyday surroundings.
Bluebell Gray – Independent designer, with distinctive floral designs – wallpaper range launching Sept 18th.
Cazalet Designs – Inspired by the sketches and portfolio belonging to the artist Catherine Cazalet, Turner Pocock has joined forces with Catherine to develop the graphic and vibrant Cazalet Designs wallpaper range.
Deborah Bowness – Deborah's designs are unique and like works of art – in fact she intends her designs to interact with the spaces in which they are placed. They are made in the UK and are also customisable for a extra fee.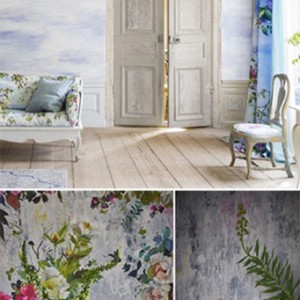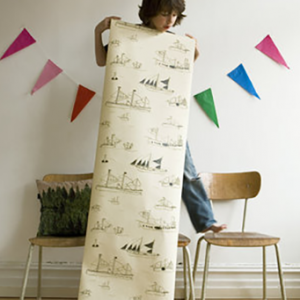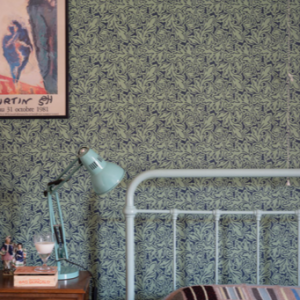 Designers Guild – This British brand has a huge array of plain, patterned and textured wallcoverings, all which work alongside their fabrics and paint colours.
Farrow and Ball – Well known for their cleverly named paint colours, Farrow and Ball also have some beautiful wallpapers, which are in fact handcrafted using their paints.
Fashion Wallpaper – This Nottingham based company stock a wide range of designer wallpapers, from William Morris to Piet Hien Eek to Orla Kiely.
Fine Little Day  – Swedish designer Elisabeth Dunker creates homeware products for adults and children. She has collaborated with her 8 year old son Otto on some of her wallpaper designs which are absolutely charming.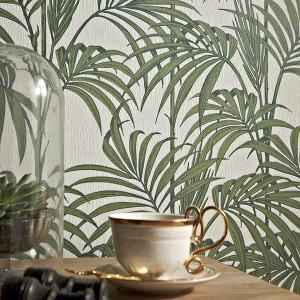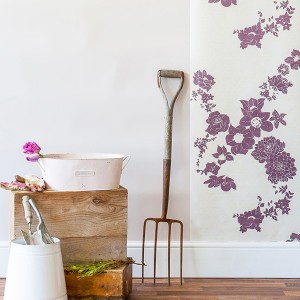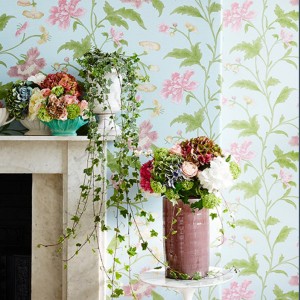 Graham and Brown – Long established company Graham and Brown have an extensive range of papers – well over 1000 – to choose from. We love the above Honolulu Palm Green design, which is only £20 per roll.
Harlequin – Another well known brand with a wide collection, Harlequin was originally established a wallpaper company but now offer complimenting bedlinen, towels, rugs, cushions, trimmings and home fragrance.
Laura Felicity Design – Independent designer Laura started her business six years ago after studying Design and Print. Her quirky designs feature flowers, birds and geometric prints.
Little Greene – This British paint manufacturer are committed to producing their paint and wallpaper ranges in a socially and environmentally responsible manner. Their wallpapers complement their paint range perfectly.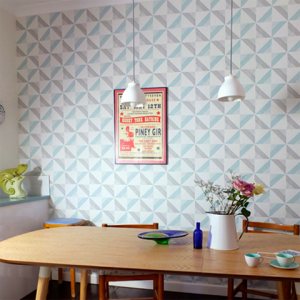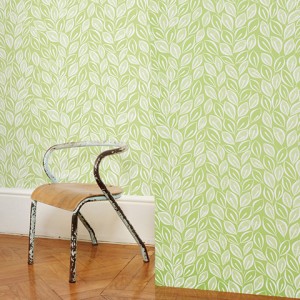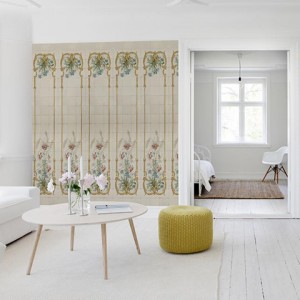 Louise Body – Louise runs her business from the south coast of England, her designs influenced by personal experiences and nostalgia. She also works alongside brands such Laura Ashley and Paul Smith and her designs have made a place in history by being included in the wallpaper collection at the V&A museum in London.
Mini Moderns – London based designers, Keith Stephenson and Mark Hampshire run Mini Moderns, designing a range of homeware products, inspired by mid-century British textiles, vintage toys, literature to childhood memories and travel.
MissPrint – Mother & daughter team Yvonne and Rebecca Drury started their business in 2005. Rebecca hand draws all of their patterns, and their wallpapers are printed with organic pigment inks, which are non-toxic, free of heavy metals and classed as non-carcinogenic.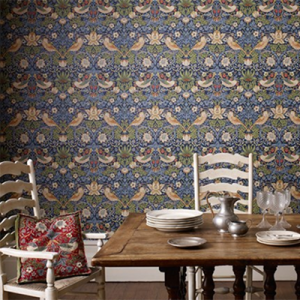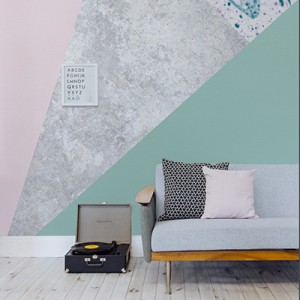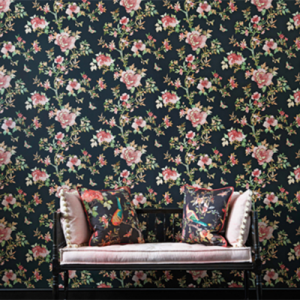 Morris and Co – The much loved designs of William Morris are still produced today, with enduring favourites sometimes given a contemporary twist by the Morris & Co. studio, and lesser known wallpapers often receiving a new lease of life, creating classics for the future.
Murals Wallpaper – Murals of anything from a jungle scene, to the Milky Way to a New York skyline can adorn your wall via this brand's website. Designs are customisable too, or you can create your own. We are loving their new Prism Collections (pictured above)
Osborne and Little – Another British brand who produce an extensive range of fabrics and wallpapers and collaborate with big name designers such as Matthew Williamson and Nina Campbell.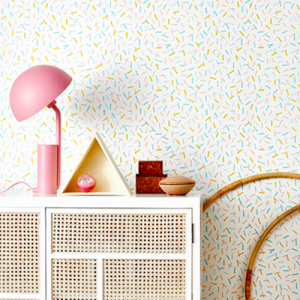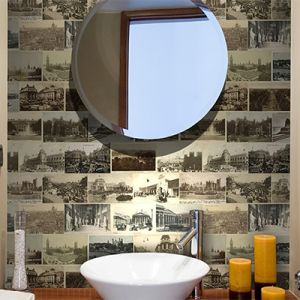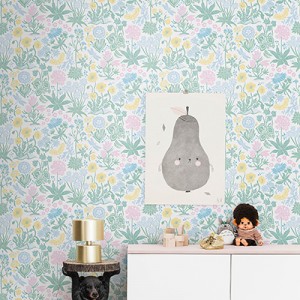 Photo Wall – This company produce wall murals, which you can select from their 3000 designs or upload your own image, as well as selling a range of wallpapers from cool designers such as Cathy Nordstrom, Fine Little Day (see above) and By May.
Purlfrost –  This company specialises in window films but they also have an extensive range of wall murals and bespoke wallpapers, using contemporary and vintage patterns, such as old photographs, stamps and postcards.
Rockett St George – This online retailer run by Jayne Rockett and Lucy St George stocks an eclectic range of furniture and homewares, but their wallpaper range is of particular note. Their personal edit of over 200 designs by established brands and indie designers is well suited to those looking for something on the quirky side.
Sandberg – A Swedish wallpaper brand, Sandberg pride themselves in craftsmanship, and take inspiration from the Swedish landscape and nature as well as paying homage to their historical and cultural heritage.
Sanderson – Founded in 1860, Sanderson boasts HM Queen Elizabeth II as one of their customers. As well as being quintessentially British, their designs are also innovative, contemporary and fun, plus there is LOTS to choose from!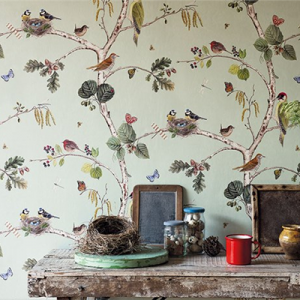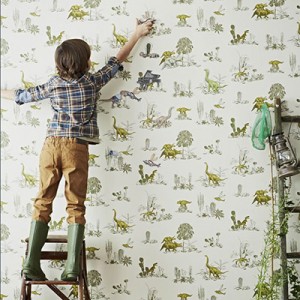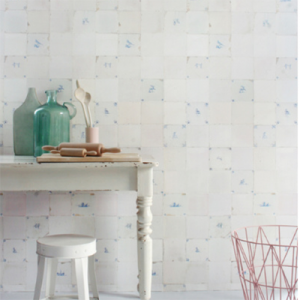 Sian Zeng – Originally from China, designer Sian now lives and works in London, creating wallpapers featuring dream-like narratives. She explores cutting-edge technologies, and currently produces magnetic wallpaper, a fun feature for any home!
Studio Ditte – This Dutch brand produce super fun designs featuring robots, vintage plates and scrapwood. Their papers are FSC certified, very strong, colourfast and water cleanable.
Zoffany – Another well established British brand, Zoffany offer a wide range of luxury fabrics, wallpapers and other home essentials and are all produced in the UK.