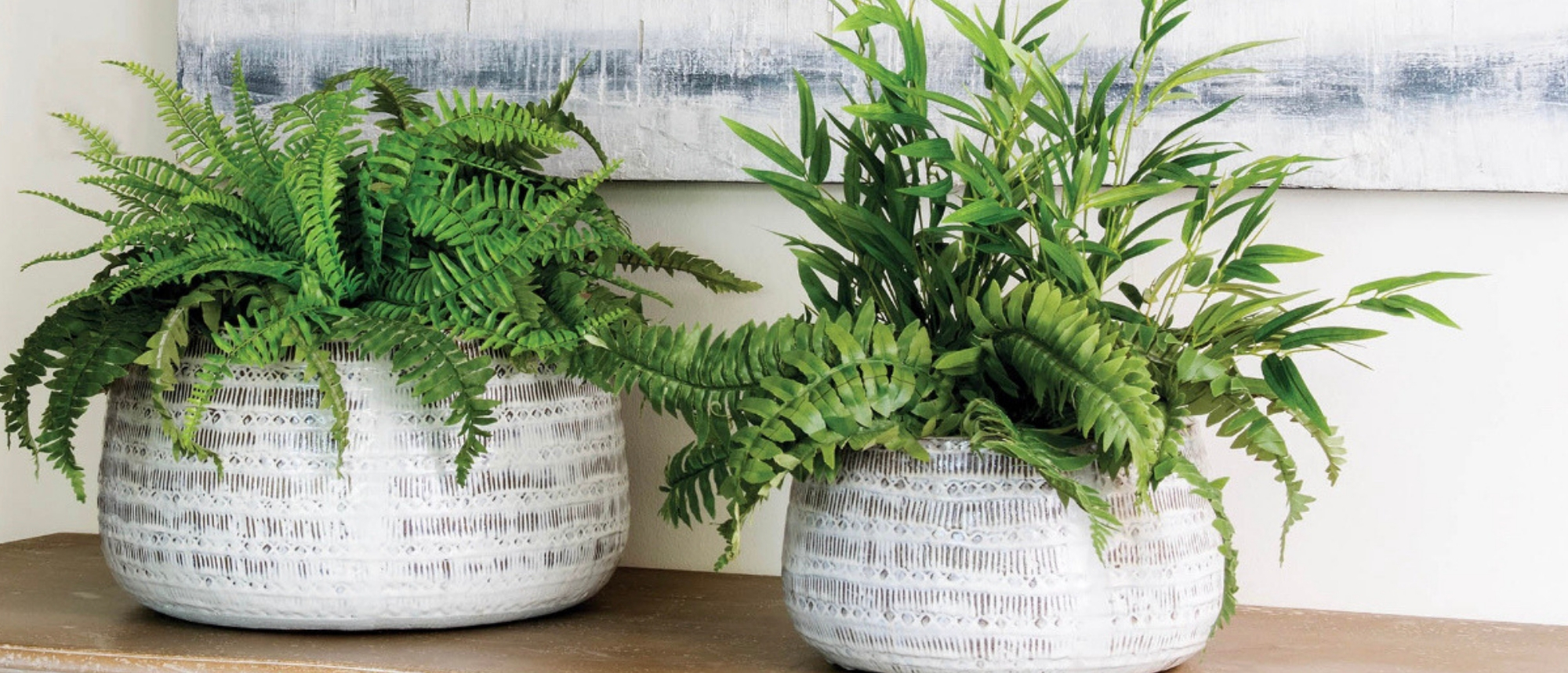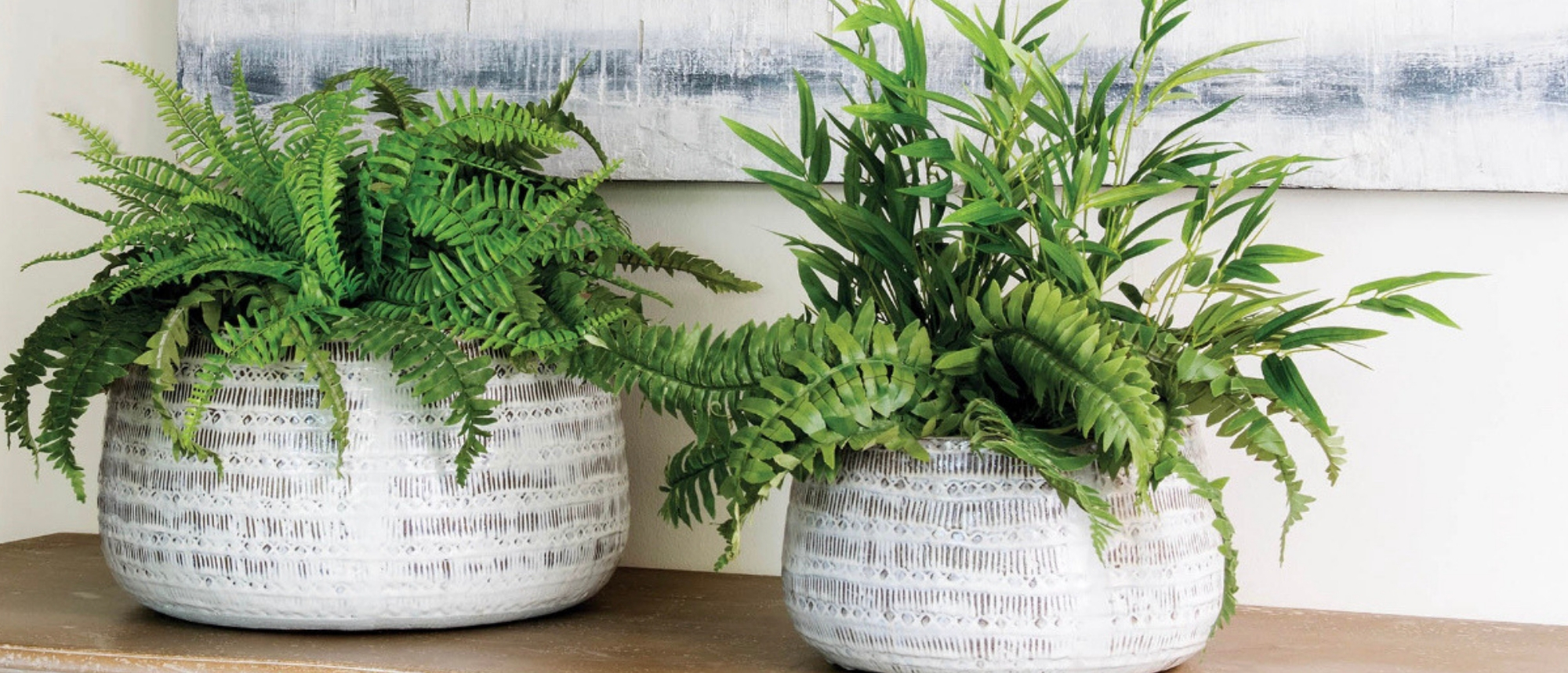 Fresh ideas
3 simple ways to brighten up your home
by
Ciara Brimfield
Posted in
Ideas
on
20th February 2020
It's that winter-spring-what-even-IS-the- weather-doing time of year ...and with all these storms flying about we wanted to share our top 3 simple and cost-effective tips for brightening up your home and inviting a little sunshine in!
Go green 
It can feel a little drab, to say the least at this time of year but you can brighten up your home with gorgeous greenery. Did you know that indoor plants not only help to purify the air in your home but they also can help to reduce stress and improve our mood?
We highly recommend having an indoor plant (or several – because more is well, more!) to boost your mood and make your home a little greener.
And our eclectic array of vases, pots, and planters are the perfect home for your house plant!
Picture this
Create a focal wall to give you a new perspective. If you're tired of looking at that stark white living room wall, passing an empty wall along your staircase, or fancy going a little bold then opt for a striking colour and some wall art. Mix mirrors and wall art together to make a real statement.
Throw some style 
One of the simplest and most effective ways to bring colour into a room, add texture, or just to lift a tired chair or sofa is the trusty throw.
Whether beautifully folded and draped across your favourite armchair or rolled up in a belly basket for those evenings when it's still a little chilly, you can't beat a throw! Tie-in to your colour scheme or opt for an accent colour or pattern to add some big style.
---