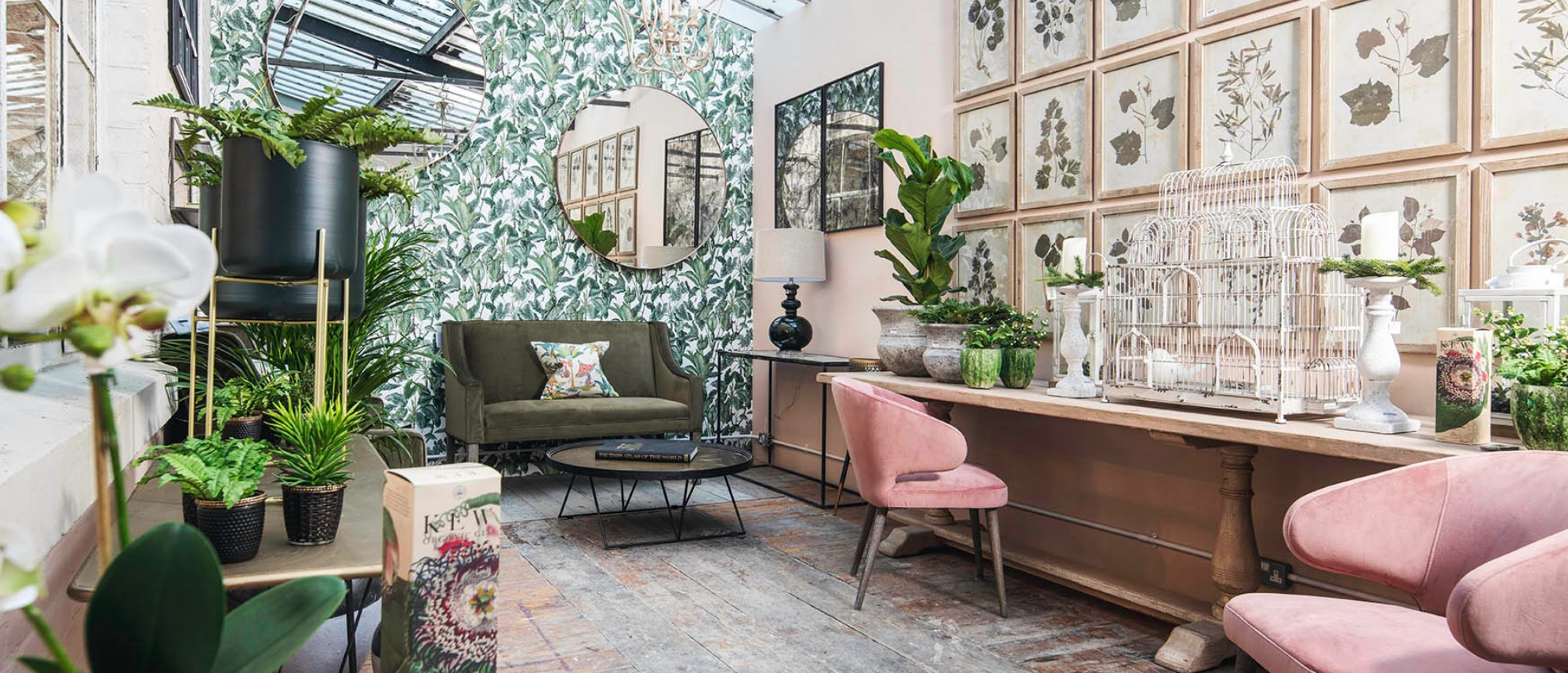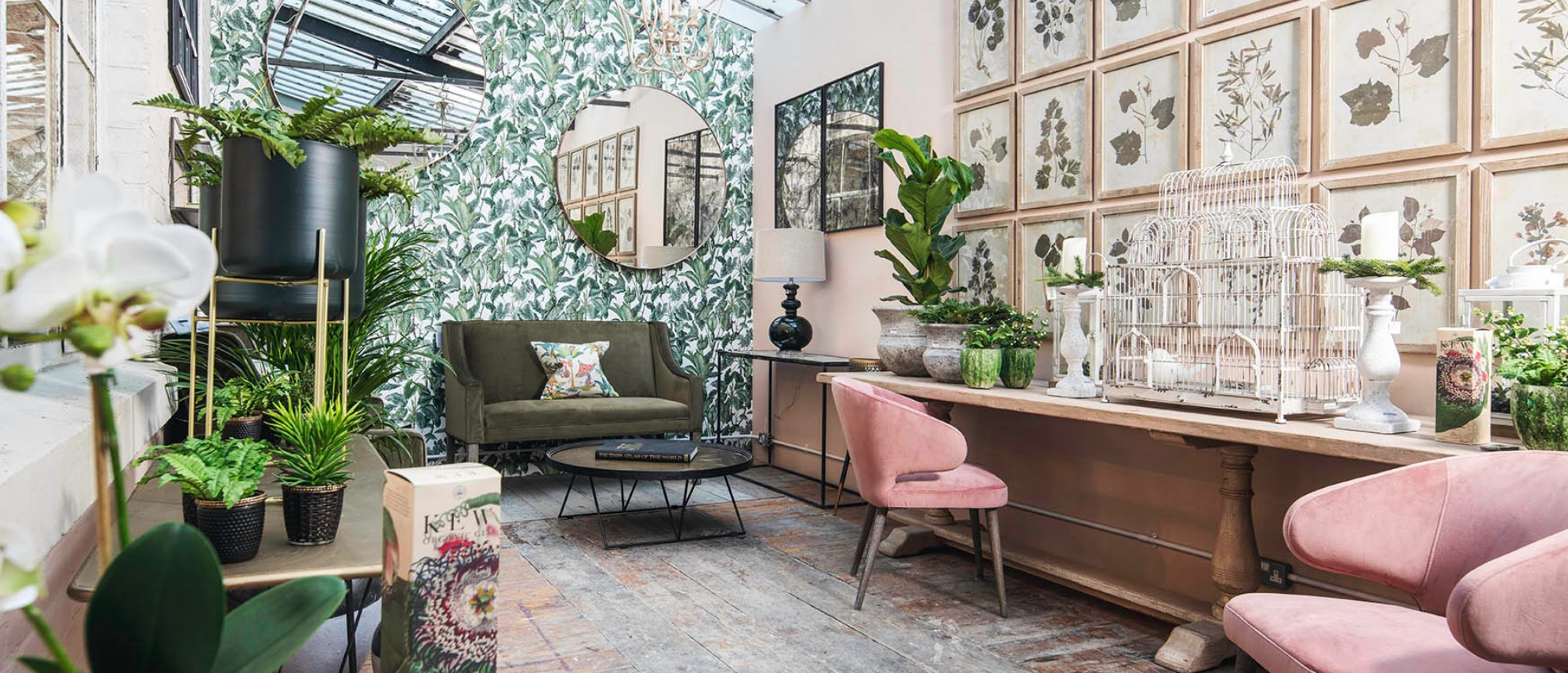 Fresh ideas
Interior Trends and Styles for 2020
by
Ciara Brimfield
Posted in
Ideas
on
23rd January 2020
With a brand, new year (and decade) comes brand new trends and styles (as well as a nod to era's and styles gone by). Our homes are a great place to pour our personality and style into and updating our space with ever-evolving styles is a great way to do just that. Here are our top five interior trends and styles for 2020...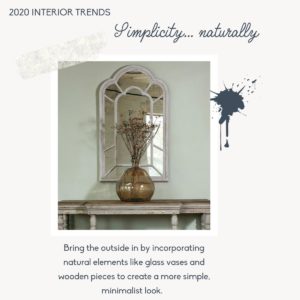 Simple pieces, natural textures, and a minimalist look are definitely one of the top trends this year. Sustainable pieces such as our Hatfield natural recycled glass vase are a great way to bring those natural elements in whilst being more mindful of buying and aware of the things we bring into our homes.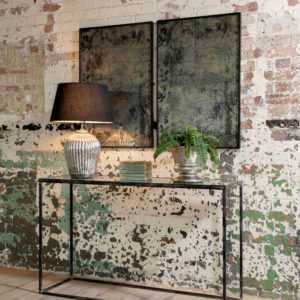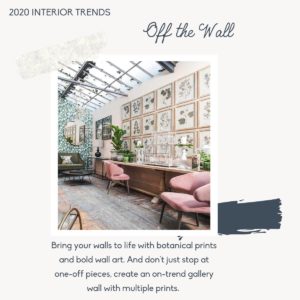 The wall gallery is a trend that continues to grow and evolve. From Multiple frames and family photos up the stairs and landing to big gallery walls full of botanical prints, there are so many ways to incorporate this style into your home. Botanical prints, like our Brookby range, work really well for creating a detailed effect. And if you know that you like to change things up more frequently, why not opt for shelving that you can sit your artwork and prints on?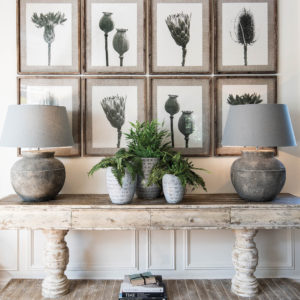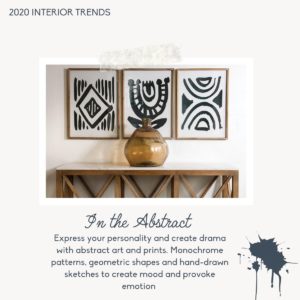 Artwork that really packs a punch. This year will see bolder, brighter, and more expressive walls. And where wallpaper has definitely come back into the picture, creating interest with abstract art and detailed sketches is also a great way to bring your walls to life.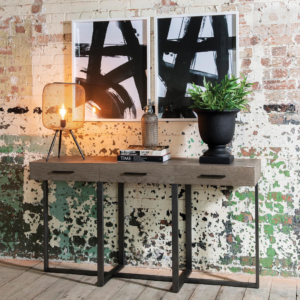 We've come back to the 20's and art deco, which has definitely made a grand reappearance in recent years, will be firmly staying put. Eclectic, luxe, and seriously grown-up. Accent pieces like our Avondale drinks trolley in antique brass finish and our Woodcroft round mirror with antique gold finish are perfect examples.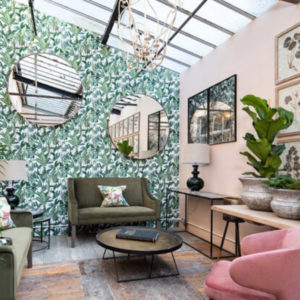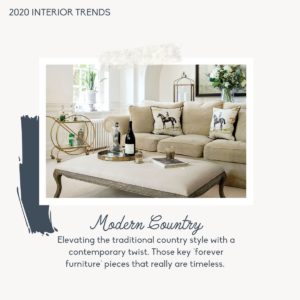 Traditional will always be in style but a little contemporary twist on those classic pieces elevates that country home look. Natural tones and versatility, making those 'forever furniture' pieces really work for you and blend into your home.
Follow us on Instagram for more interior inspo for 2020!
---