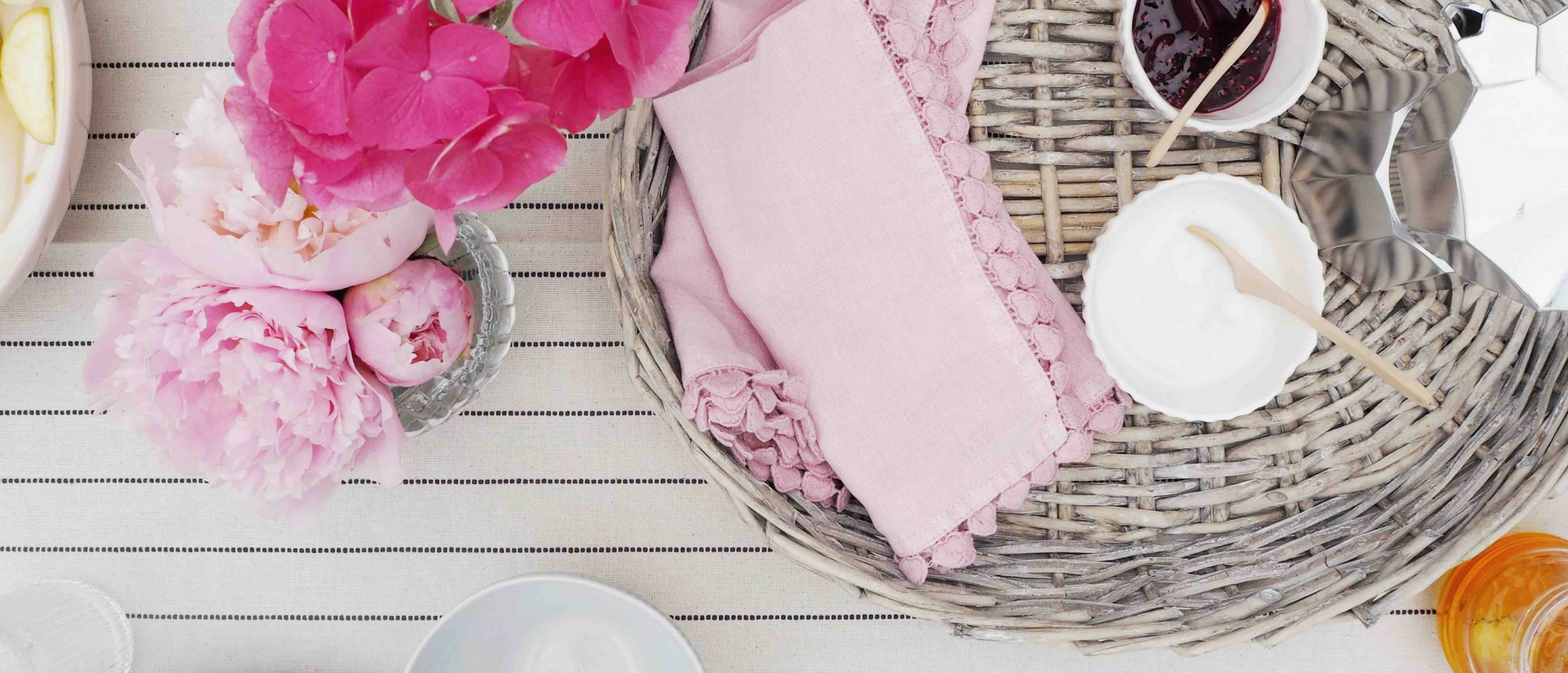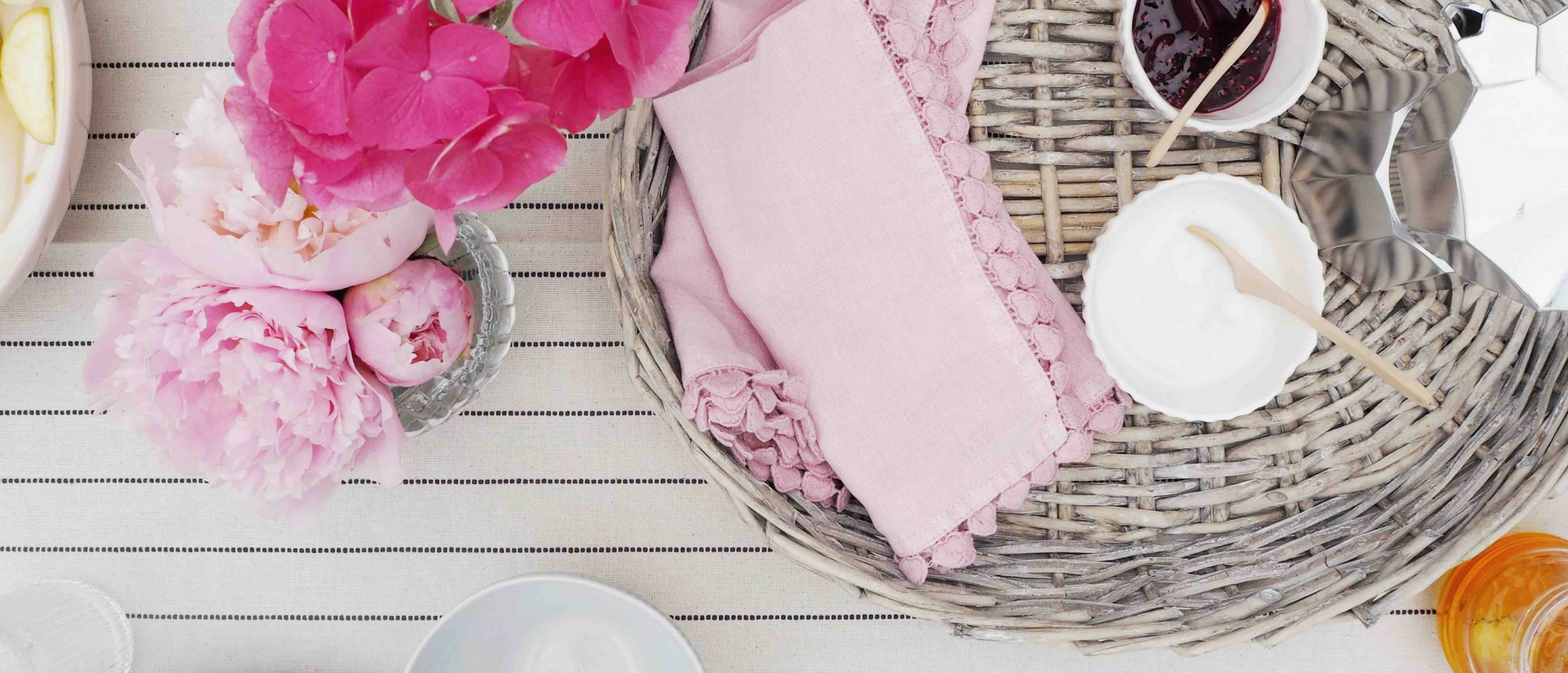 Fresh ideas
Alfresco dining with bloggers, Tamsyn Morgans and Life at The Little Wood
by
Ciara Brimfield
Posted in
Ideas
on
14th June 2017
If you're anything like us, you could easily while away hours looking at swoon-worthy Instagram accounts of stunning floral arrangements, dreamy home interiors, and beautifully curated flat lays. Two of our favourite bloggers, with envious Instagram accounts,  Tamsyn Morgans  and Emma of Life at The Little Wood have kindly written blog posts about the joys of alfresco dining and how to style your table for those perfect outdoor moments of indulgence (featuring their favourite One World pieces).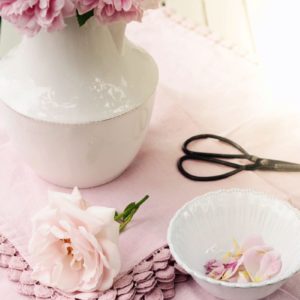 The retreat
Both Tamsyn and and Emma retreated to their favourite spot in their garden. So whether you have a bright sun trap, a secluded space under a tree or a balcony that's perfectly formed, make sure that you find a peaceful place to relax and unwind.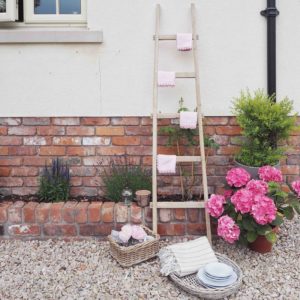 Styling
When it comes to table styling, these creative bloggers know a thing or two about how to lay the perfect breakfast table. Look at how gorgeous our Rosebank Ceramic Jug looks filled with summery blooms. And Emma shows how a simple wicker tray can become the centre piece of your table – complete with compote and honey!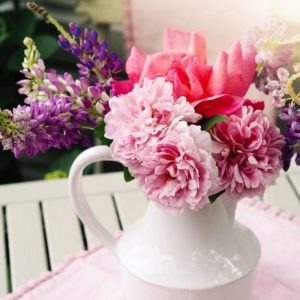 Mix and match
One of the things that always makes alfresco dining tables look decadent and interesting is mixing and matching your tableware. From bowls and tablecloths to water glasses and vases, create a space that is eye-catching and fresh. And don't forget the napkins – how gorgeous do our Boston Napkins look in both of their blogs?!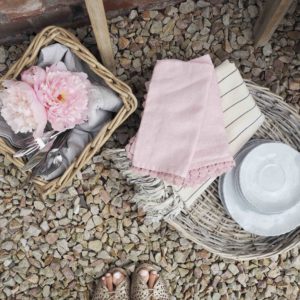 Fit for a king
And, when it comes to breakfasting like a king, you have to make sure that you have all the right elements. A fresh pot of coffee or tea, plenty of fruit and juice, flaky croissants and lashings of jam. Heaven!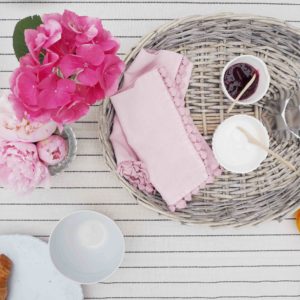 If you want to find out more about how Tamsyn  and Emma styled their beautiful alfresco dining experience then head on over to their blogs – and don't forget to follow their dreamy Instagram accounts for all kinds of prettiness.
---