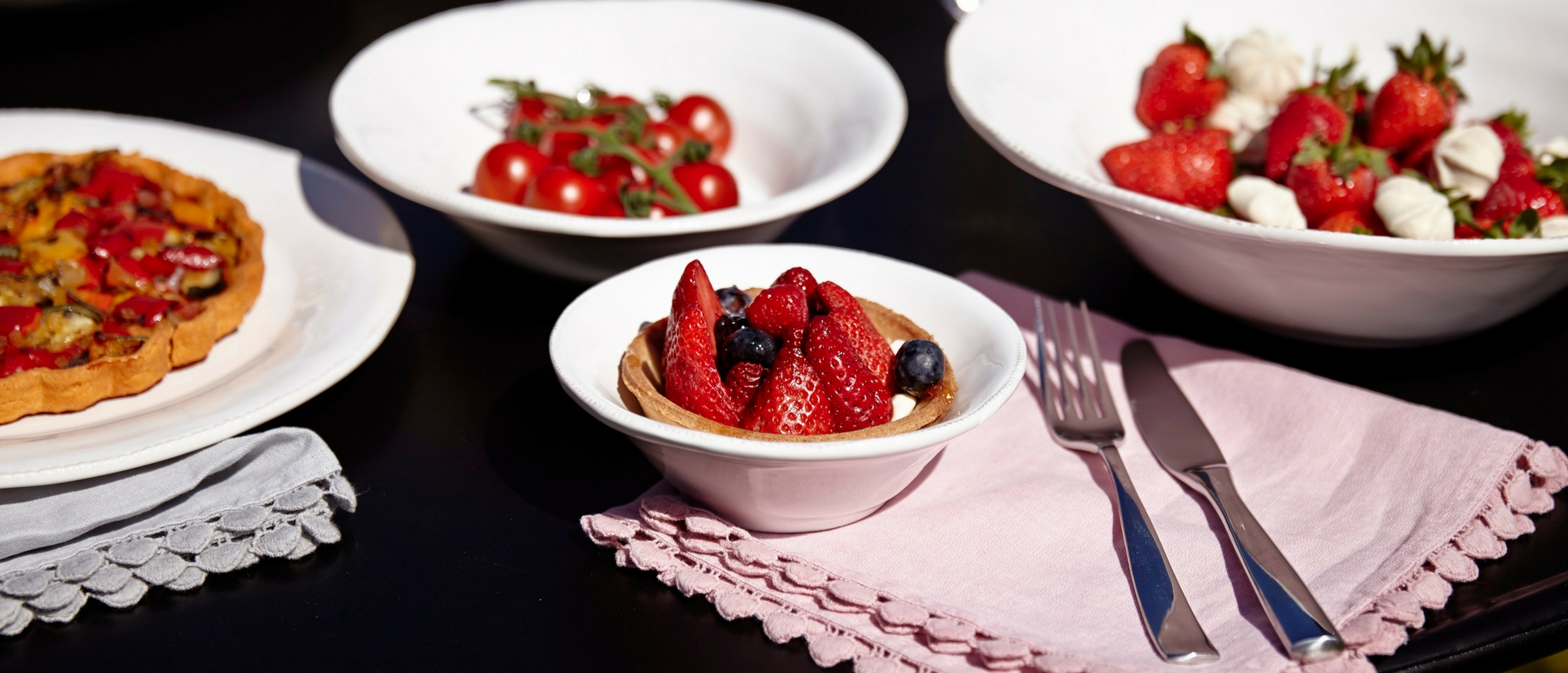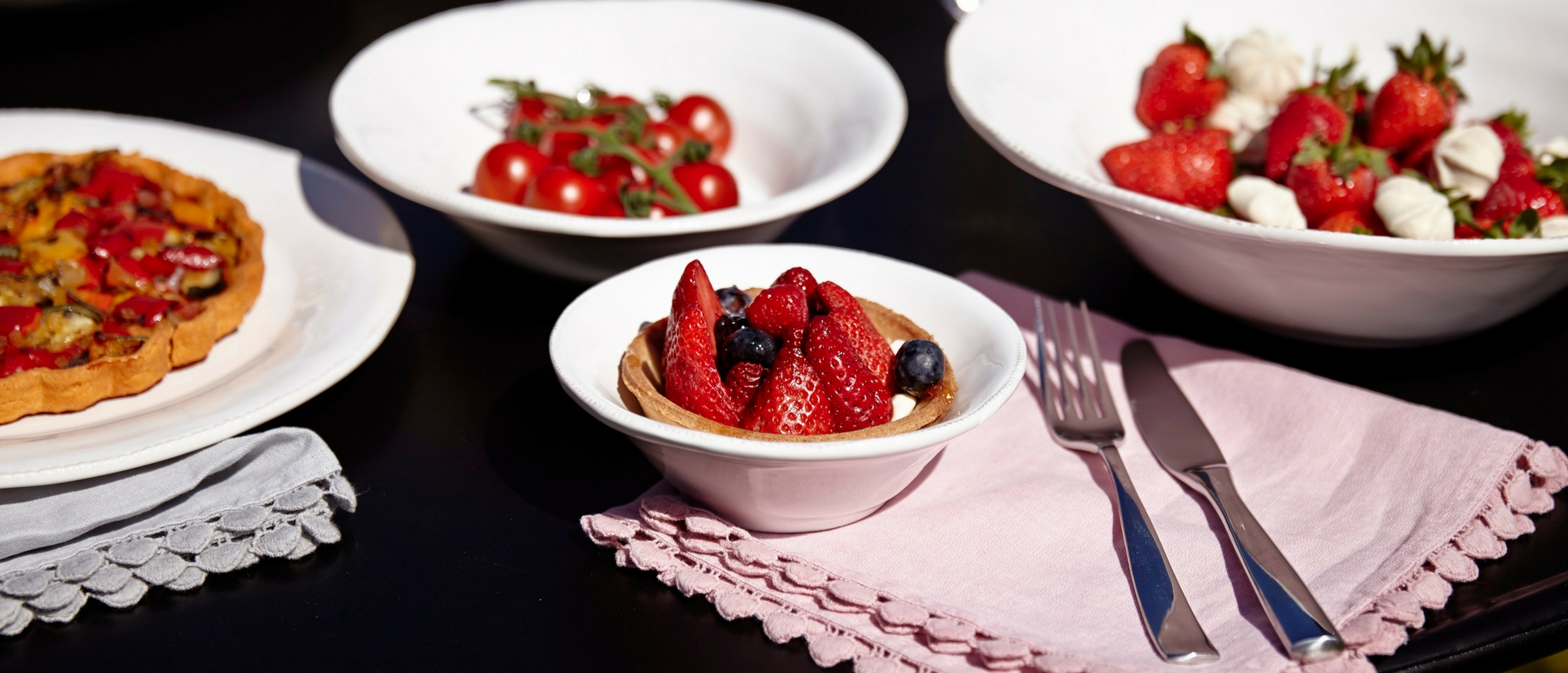 Fresh ideas
Picnic perfection
With the arrival of June and some long over-due sunshine it certainly feels (without wanting to jinx it) as if summer is 'finally' here. And, with balmy days and lazy evenings comes the good, ole British picnic.
And yes, although us Brits will defy the weather and eat our ham sandwiches whilst dodging the rain, you can't beat making that little extra effort when it comes to packing a picnic basket, laying out a blanket, and creating some truly pic-tastic munch.
And, here at One World, we have some beautiful additions to any picnic blanket or table, to ensure it looks perfect.
What's in the basket?
When it comes to adding some tasty treats to your picnic, why not try some of these to put in your basket…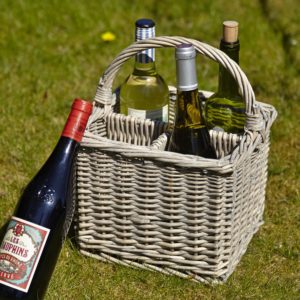 Add some dill and chives to a fresh potato salad, served in a big, deep bowl or create a mixed leaf salad and add some feta?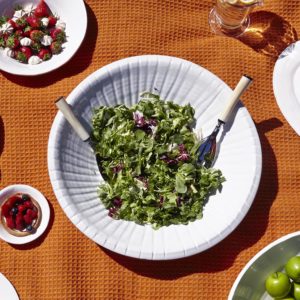 Antipasto skewers are easy to eat, no plates or cutlery required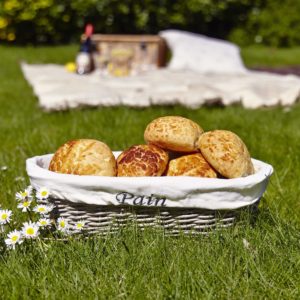 Fresh strawberries and cream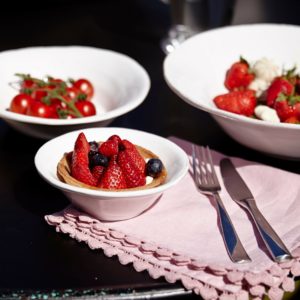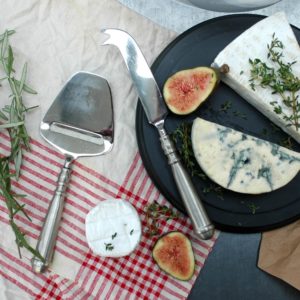 And don't forget the refreshments. A homemade lemonade or freshly squeezed juice is perfect for a hot and sunny day. And, if you're feeling like you fancy something a little stronger then you can't beat a jug of Pimm's or a bottle of bubbles to add that sparkle to your picnic.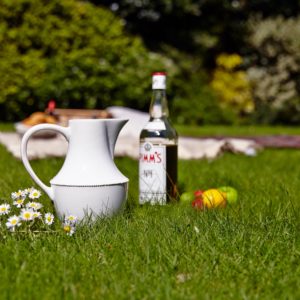 Happy picnicking!
---