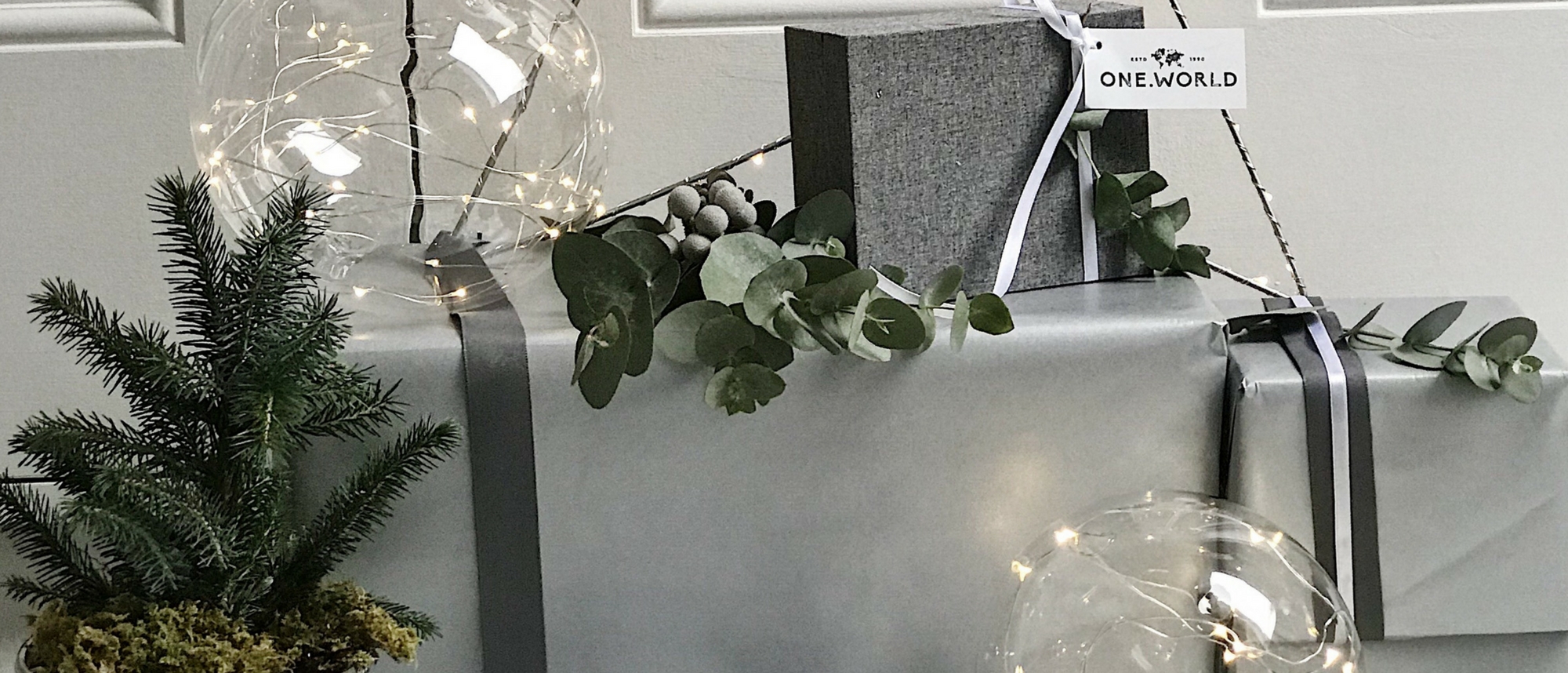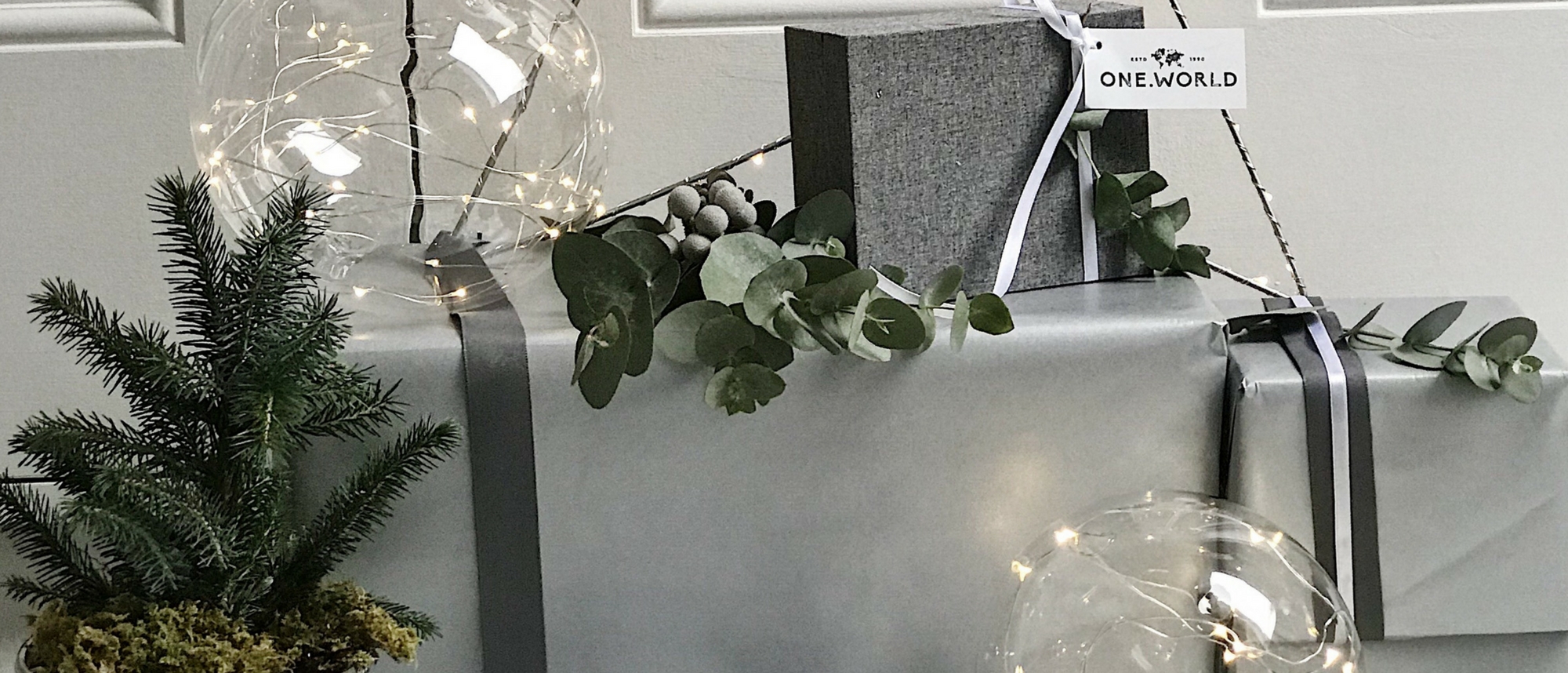 Guest blog
A White Christmas with The Interiors Lady
by
Ciara Brimfield
Posted in
My Home
on
28th November 2017
The Interiors Lady (AKA Helen Orrock), interior and product stylist, creative workshop host, and amazing Instagram image taker, has shared her take on a One World Christmas in her guest blog post for us. Grab a cuppa, sit back, and dream of a white Christmas!
I don't do clutter at the best of times and Christmas is no exception. A few elegant decorations, plenty of candles, some festive fairy lights and a sprinkling of fresh Eucalyptus are all I really need to get in the Christmas spirit. And you certainly won't find any red or green tinsel in my house, that's for sure!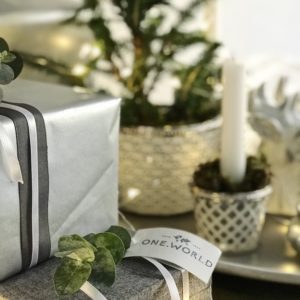 My approach might be slightly less traditional than most but for me, nothing beats a simple white and silver Christmas. A colour palette that never goes out of style and works well in any home. It's no surprise then that when One World asked me to choose some of my favourite pieces from their Christmas collection, I was immediately drawn to the white and silver mercurised glass tea light holders.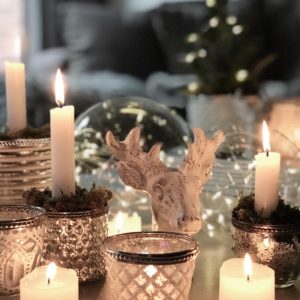 They come in a variety of different shapes and sizes which makes them perfect for a festive arrangement and they look great on the Goodwood tray, one of the other items on my list. Although it's made from wood, it has a grey concrete finish that offers a lovely contrast to the white and silver decorations I paired it with.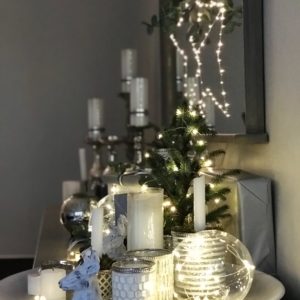 To create height and dimension on the tray, I placed tea light candles in some of the holders and secured taper candles with melted wax to the base of others and then backfilled the votive with fresh moss for some added texture.  Finally, in the largest votive I potted up a real mini Christmas tree for an extra festive twist.
For some Christmas sparkle, the Goodwood LED glass baubles are perfect. They are battery operated and with just a flick of a switch you get a cool white twinkly white light that subtly highlights the intricate detail of each one of the other decorations.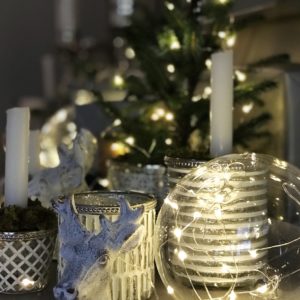 Christmas wouldn't be Christmas without Reindeers, right? And that's exactly where the Rosanna Deer Head candles in white come in. For me they're a real centrepiece that finish off the display. I have to admit, that I don't think I'd be brave enough to light them and watch them melt away though!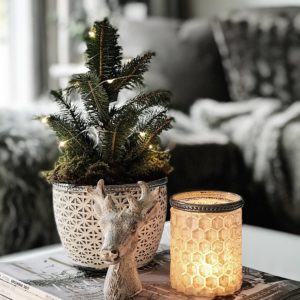 Last up is the Fairbanks large LED illuminated star – it works just as well hung on a mirror as it does leant against a wall or stood on a sideboard so it's the perfect versatile accessory. I tied mine with some fresh and fragrant Eucalyptus to conceal the battery pack and added a subtle decorative touch – I think you'll agree is just oozes festive Scandi elegance.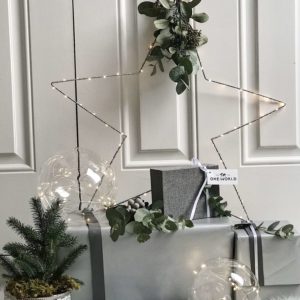 Merry Christmas all
Helen x
---