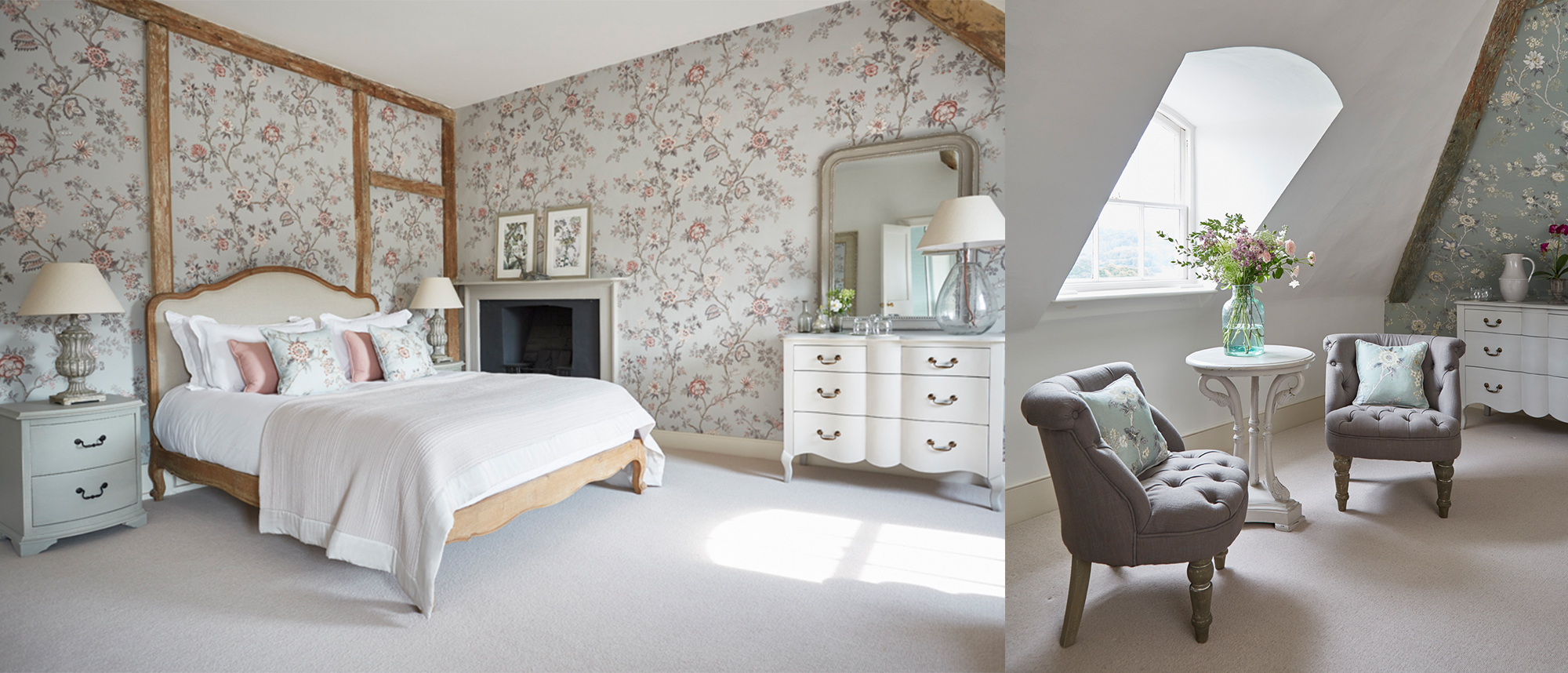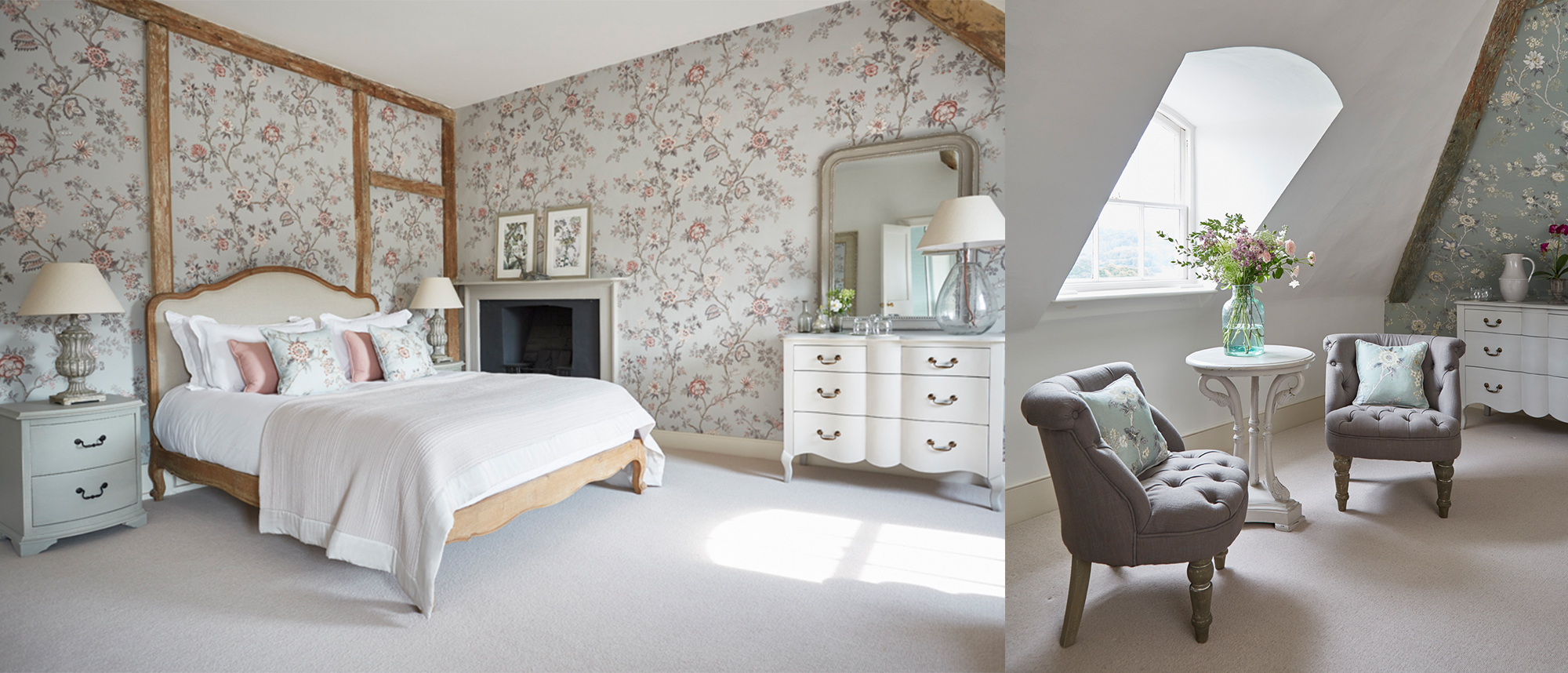 Design news
One World at Pynes House
by
Caroline Rowland
Posted in
News
on
29th November 2016
We adore seeing how our furniture and homeware items have been used both in residential homes and in commercial spaces, such as hotels, restaurants and wedding venues. Recently, we were thrilled to work with interior designer Holly Keeling to supply some pieces for her project at Pynes House, a beautiful venue based in Exeter.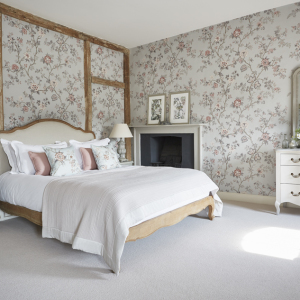 Products featured above: Grey bedside table, £195 / Mirror, £140
Holly worked her creative magic on some of the bedrooms in the house which were in need of some serious TLC. Originally the top floor servants quarters, the rooms were pretty much in a derelict state, with no floorboards. They hadn't be occupied since the servants left during World World II!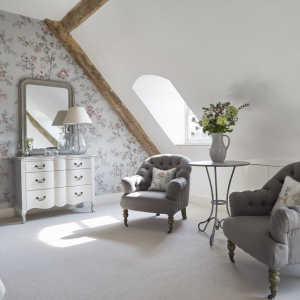 Products featured above: Upholstered lounge chair, £395 /Grey jug (on table) currently out of stock.
When Holly first took on the project she said: 'The space was very dark and the sloping ceilings and old beams, while beautiful, made it a challenging job." But she got stuck in, and soon the rooms were bright and airy and the original features were brought back to life.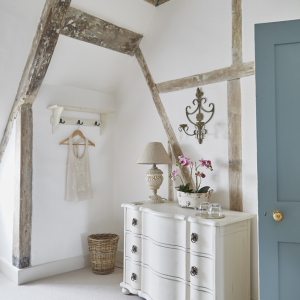 Products featured above: White drawers £750
As the main house is wonderfully grand, the attic bedrooms which Holly was transforming, needed to have a very special feel too. Luxurious yet in keeping with the heritage of the building. Holly said: "One World Trading's furniture was perfect for the look I wanted to achieve."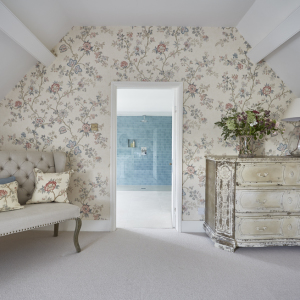 Products featured above: Chest of drawers £950 / Button-back sofa, currently out of stock
It's so lovely to see our pieces in such a beautiful setting! We hope it might give you some inspiration for how to incorporate our furniture into your home! Oh and don't forget to share your images on social media with us, we really love to see how you've styled our products in your own home. Just tag with #oneworldlifestyle and you may even win a weekend away in Cornwall! Details here.
Find out more about the beautiful wedding venue Pynes House, what a wonderful place to get married!
Thanks to Holly Keeling for sharing her work with us, and to Paul Ryan Goff for allowing us to share these stunning images.
See below for some of the pieces Holly used….
---