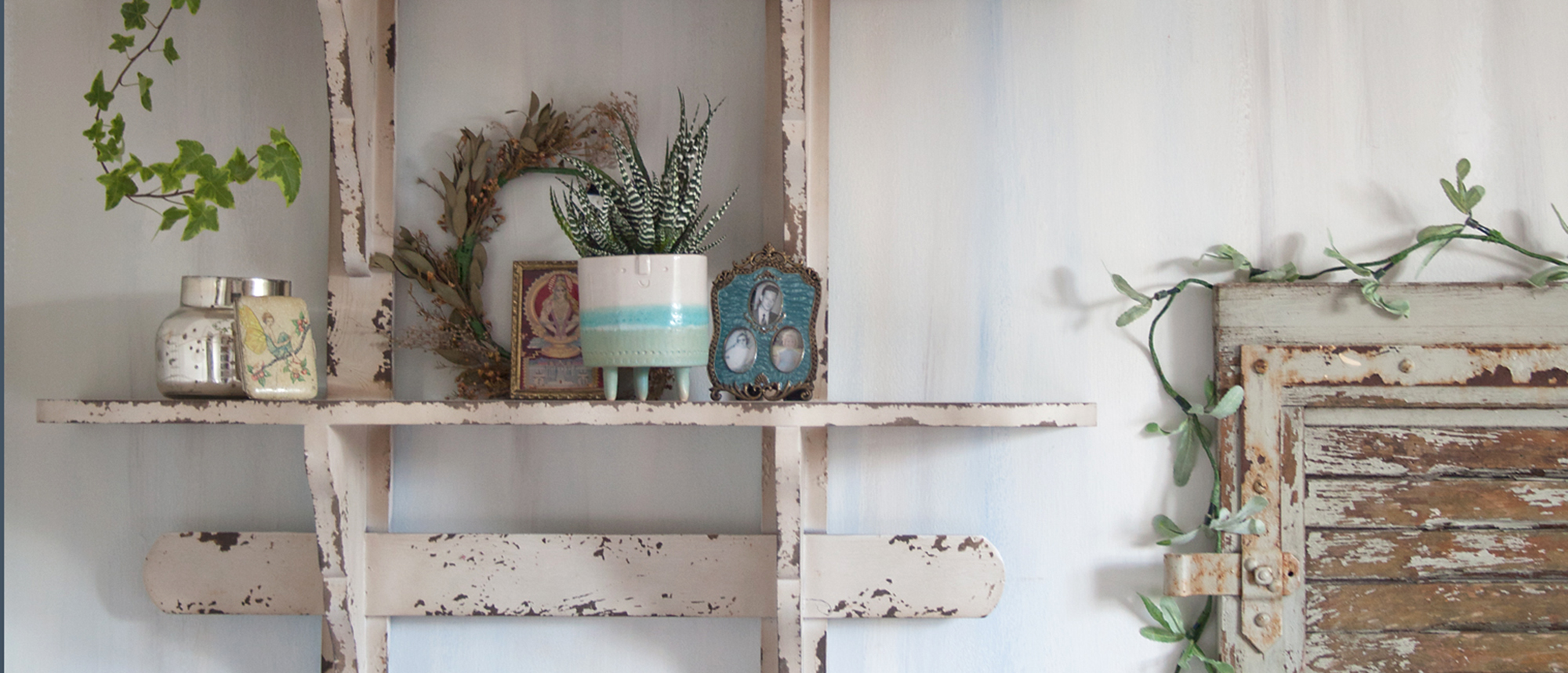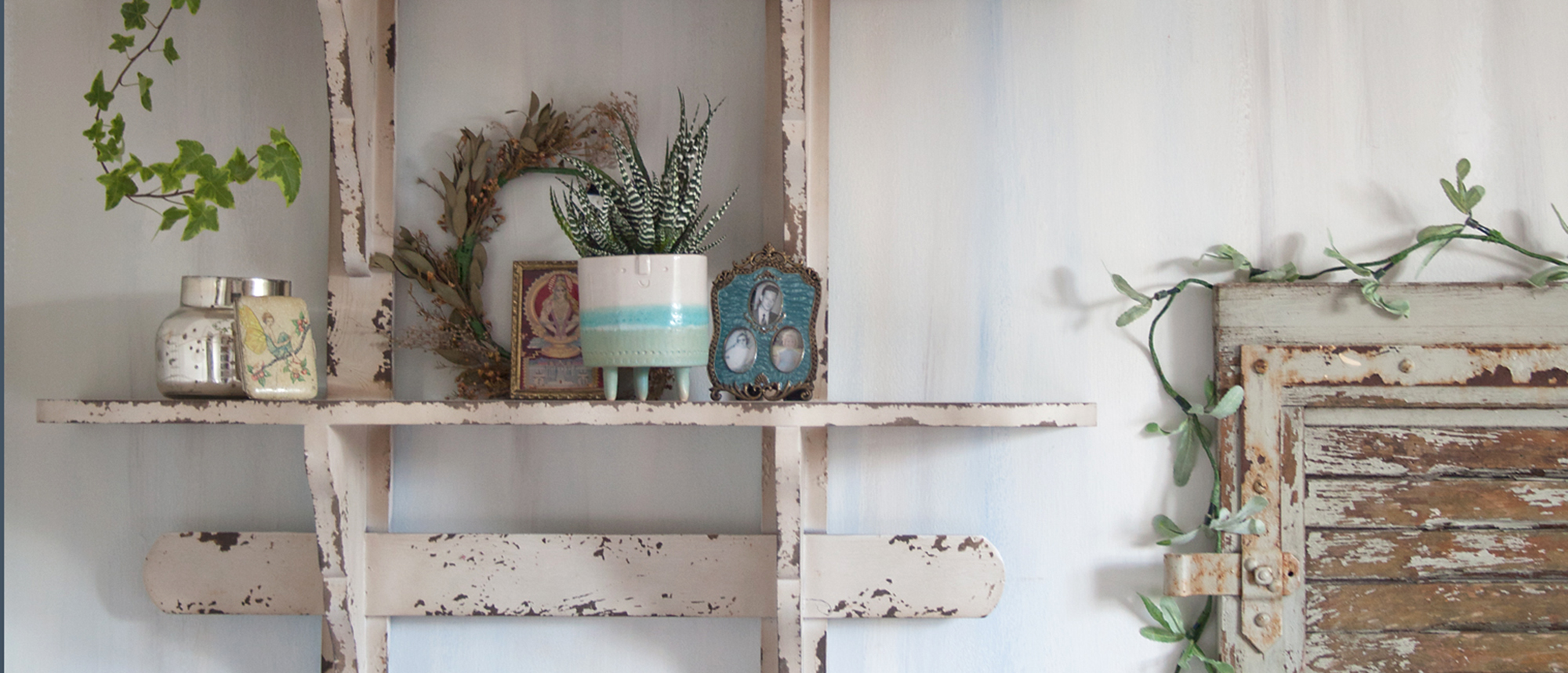 Get the Look:
A vintage inspired bedroom
by
Caroline Rowland
Posted in
Expert Advice
on
19th September 2016
We are big fans of Janice Issitt's life and style blog and her Instagram feed is dreamy! So we are thrilled to share a peek inside her newly decorated bedroom, which oozes vintage charm and peaceful serenity. PLUS, Janice has kindly written for us her top tips for creating a vintage inspired bedroom so you can decorate and style your own little haven of prettiness! Over to you Janice...
Planning a bedroom, like any room, is more tricky if it's small. Particularly so because you need a bed, and just when it seems like beds are getting bigger as standard, bedrooms are getting smaller. So first things first, decide where the bed will go. If there are two of you, then you might need a gap either side and if there's just one of you, perhaps placing the bed against a wall will help to free up a bit of floor space.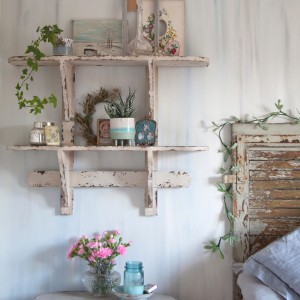 Whilst lots of us adore vintage style, it simply isn't possible to find everything you need at the time when you need it.  Beds particularly are likely to be a new item and so some thought into getting the right kind of head-board and bed frame will be at the top of the priority list. The bed base can be made to look more antique and chic with the addition of a quality head-board, or consider up-cycling something like old doors or shutters if you have a more quirky taste. The beauty of having a separate head-board is that you can change it around quite easily if you change your mind about the look of the room.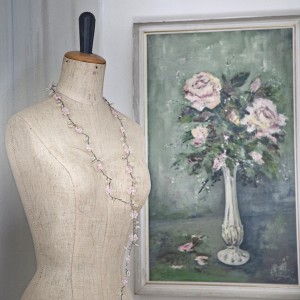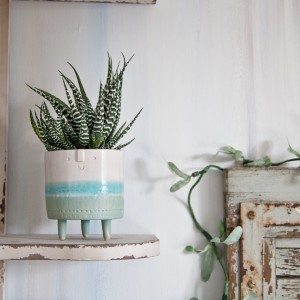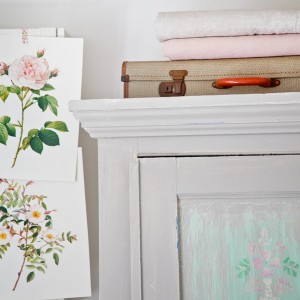 Chances are that you will also want a new duvet and duvet cover which can be accessorised with different vintage quilts and throws depending on the season. If you plan to do this then go for neutral and plain colours as too many patterns will look crazy and may just keep you awake!  Depending on your colour palette for the room you could track down an old patchwork quilt or even an Indian Kantha. European linen is very stylish and the luxury of sleeping on linen is heavenly, so have an eye out for French monogrammed sheets which can be dyed and made into curtains or quilts.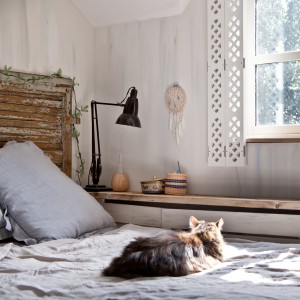 Beautiful vintage bedroom furniture can often be found at fairs and auctions, but it can take some considerable time to track down something with exactly the right dimensions.  As period homes had high ceilings the furniture of the same time was made to fit the space. This can make finding the right sized piece very tricky and we don't all have time to trawl around with a tape measure.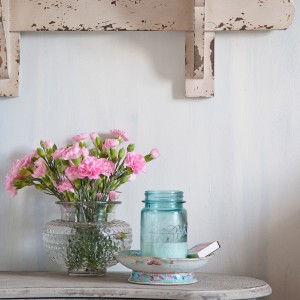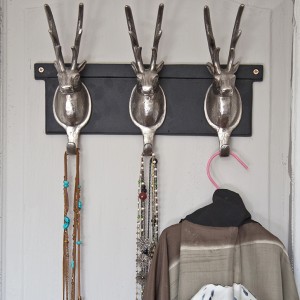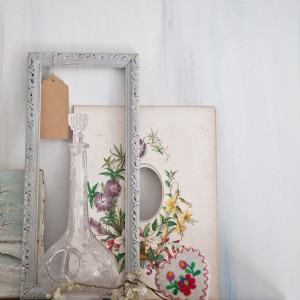 The best solution for furnishing a vintage style bedroom could well be to find great reproduction and inspired pieces. It is more likely that new interpretations of old styles will not only fit the proportions of your room more easily, but will be finished in the current colour trends of pale greys, whites and cream with some interesting details and distressing already applied.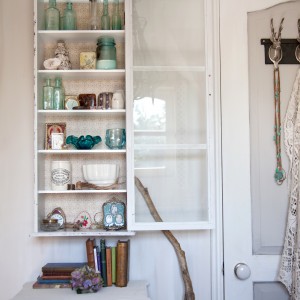 Most vintage lovers like to collect, and putting collections together in one place on display will always add a personal touch. For bedrooms a glass fronted cabinet filled with old perfume bottles, candles and jewellery boxes will add a gorgeous vintage and romantic feel to the room.
Lighting is another area where antique and vintage can be a problem as old wiring can be a danger. Again, your ceiling height will dictate if you can hang a chandelier, which is probably the most romantic vintage look you can get, and a piece that will last for many many years to come.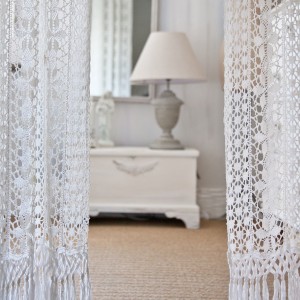 Mood lighting is key, side lights, table lamps and candles are much more relaxing and flattering than a big overhead bulb, although naked flames should be carefully monitored. A lantern shade or antique silver votive will keep that flame contained and create a soft mood. A fragranced candle in a soft musky scent like Wild Fig will add the finishing touch to relaxing the senses before a good nights sleep.
You can read more about how Janice created this beautiful room over on her blog here and here.
---