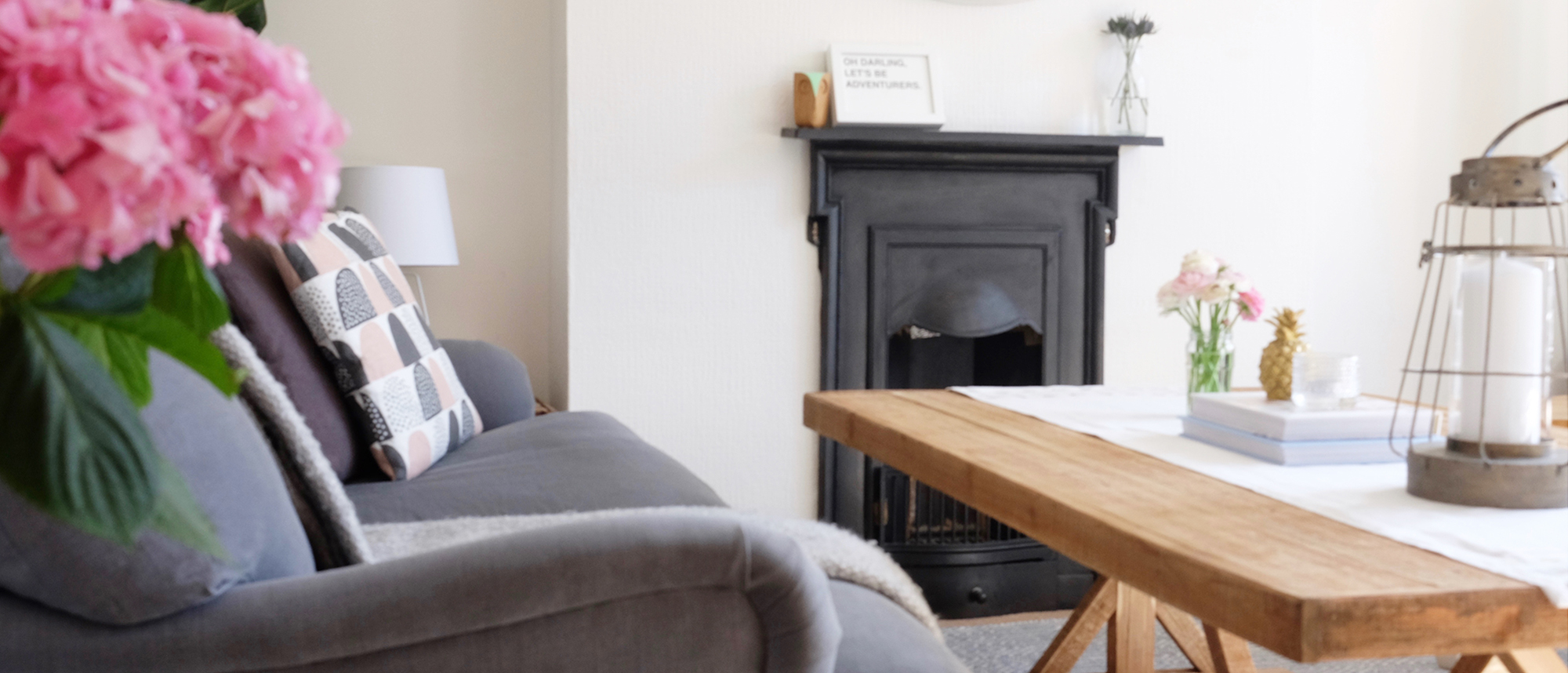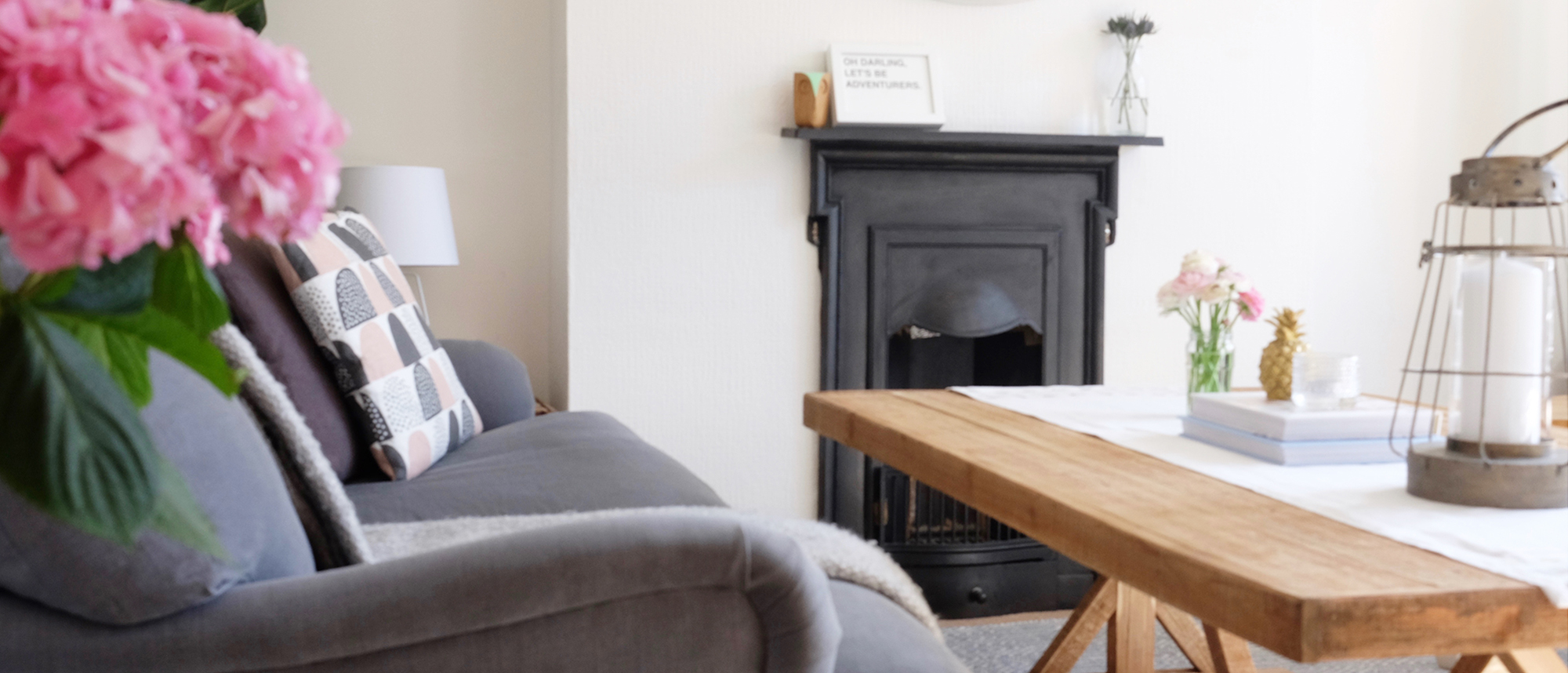 Expert advice
Mixing minimal with rustic
Today we are super excited to visit the beautifully simplistic, but cosy and inviting home of interiors and lifestyle blogger Ruth Garner, who authors Gathered Cheer - to see how she has incorporated One World furniture and accessories into her minimal living space.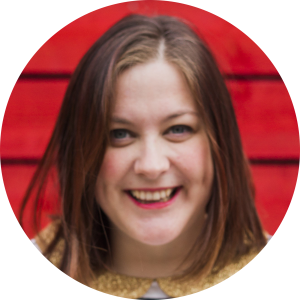 As well as getting a sneaky peek inside Ruth's home, she is also sharing her top tips on how to work this hugely-popular-right-now Scandinavian look, with the warmth of rustic accessories. It's a burgeoning trend in the interiors world at the moment, and is easy to achieve in your own home… Over to you Ruth!
If you're anything like me, over the past few years (and beyond!) you will have fallen head over heels in love with Scandinavian design. Its simplicity, clean lines and effortless style make it a popular choice for any interior space. But to keep it from becoming too sparse why not try pairing it with more warm, earthy and rustic pieces? The two styles complement each other beautifully and make for an inviting and calming room. Here are some tips to get you started…
Pair painted and stripped back wood
Try mixing stripped back and natural wood (like the fir wood Brookby coffee table) with painted white wood (like the white portal mirror). They will go together so well, and will highlight the informal and cosy feel of your room.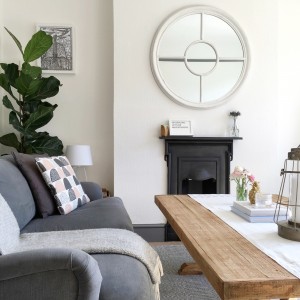 Infuse a sense of Scandinavia with soft furnishings
When paired with rustic furniture soft furnishings are an excellent way to bring in the scandi element of design. Look for table linens, cushion covers or candle holders – all of which will look great alongside larger rustic pieces.
Welcome 'hygge'
Loosely translated as 'a cosy atmosphere', this Danish concept is one that encourages the lighting of candles, sipping of hot drinks and hunkering down under blankets. There is no such thing as too many candles (closely watched, of course!) Try mixing simple, glass tealight holders with larger rustic lanterns (like this metal lattice lantern) for the perfect pairing.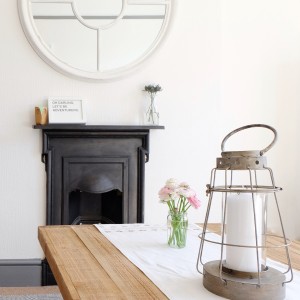 Embrace softer hues
Scandinavian design celebrates the beauty of white paint as a base, often paired with a clever use of soft pastel shades. This too will serve to warm up a rustic space – try soft pinks, dove greys and lashing of white for the perfect combination.
Layer texture
The first thing that rustic style conjures up is one of texture – such as unfinished wood, crackled paint and metals. Embrace all this tactile beauty by layering even more with it, including some classic scandi textures such as woollen blankets, leafy green plants and cork home accessories.
Thank you Ruth for all of your wisdom! Some great ideas to try out, we LOVE how our Brookby coffee table, White portal mirror and Metal lattice lantern look in Ruth's gorgeous living room, don't you?! If you'd like to see more pictures and find out what Ruth thinks about these products and how they are fitting into her home then pop over to her blog post now. Her blog is a feast for the eyes and filled with lots of interior inspiration, so make sure to check it out!