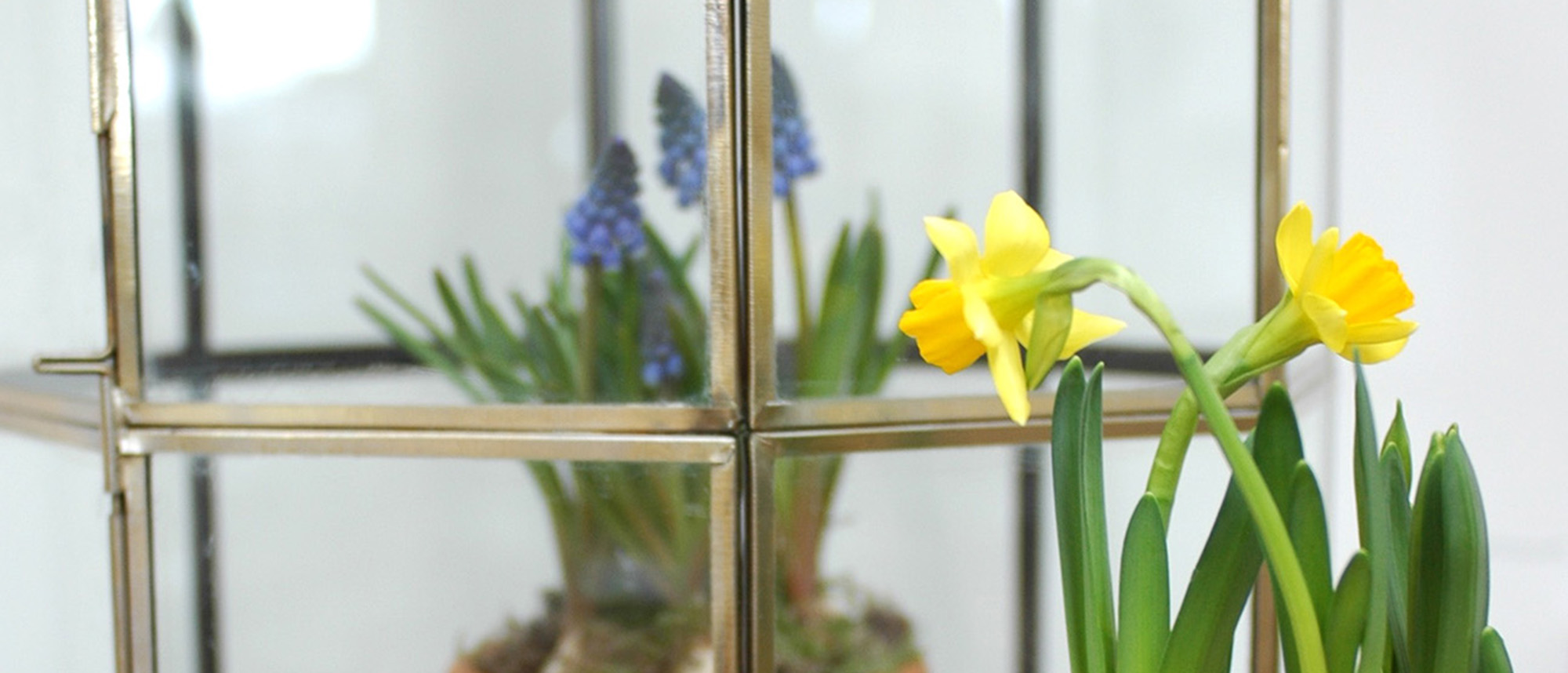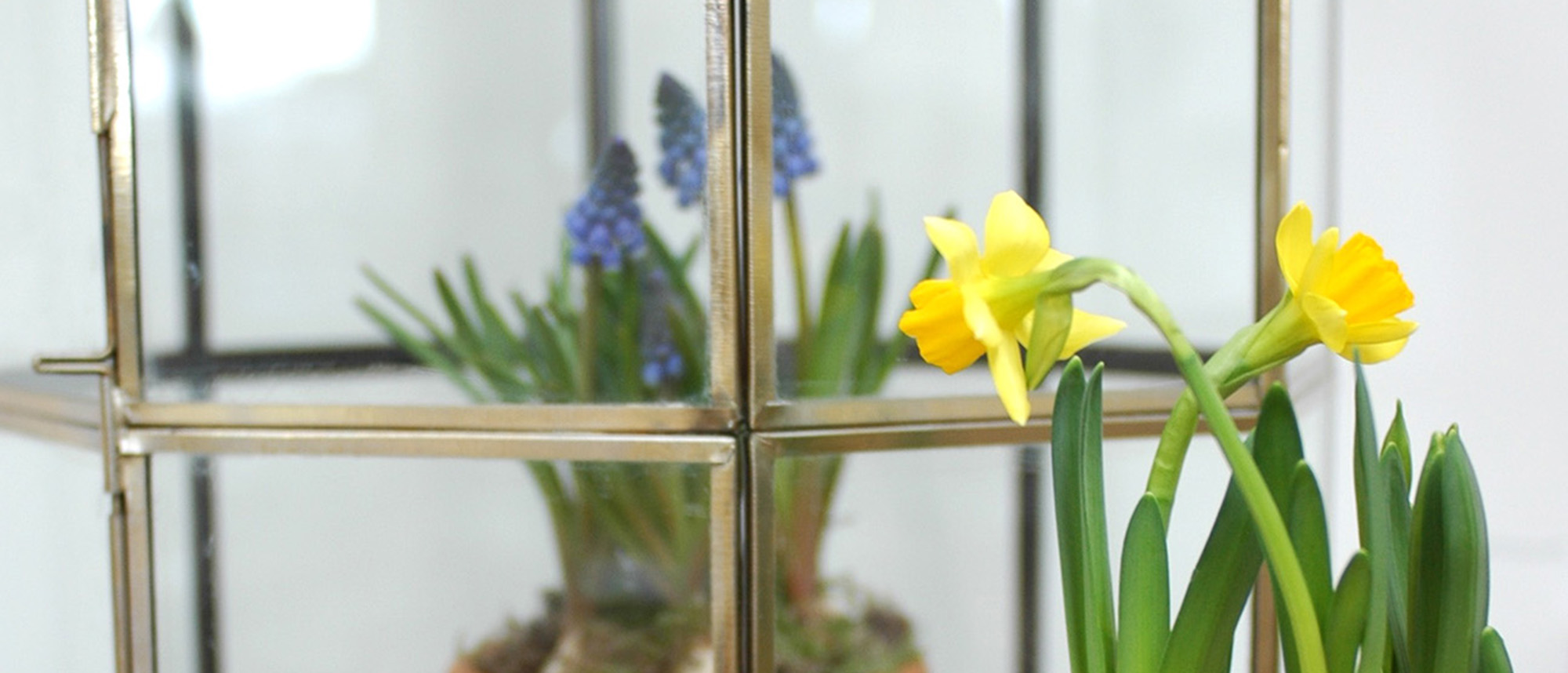 Style tips:
Easter decorating – Part I
by
Caroline Rowland
Posted in
Ideas
on
7th March 2016
Easter is such a lovely time of year, everything is coming into bloom, the days are longer and we are starting to *hopefully* enjoy some warmer weather. It's also a great time for a bit of seasonal decorating. I thought I'd share a few ideas over the coming weeks to style your home in a beautiful yet fun way for the Easter period.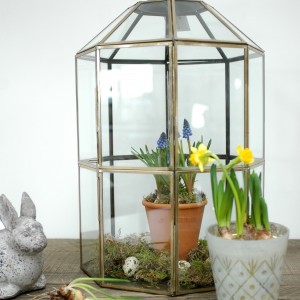 Glass lanterns aren't just for candles, they are great for displaying anything pretty, and here is how to use them at this time of year. Gather some moss and a few delicate quail's eggs, and lay these in the bottom, then simply pop a pot of spring bulbs in the centre. It's really simple, but so effective. This could also be created using some of our glass cloches.
Display your spring flowers in unusual ways…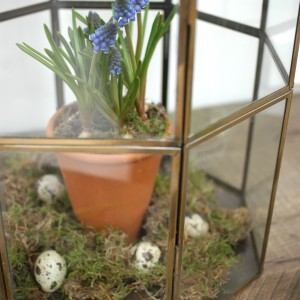 To finish off the display or vignette you've created, use a few votives to add other pots of bulbs to, and cluster one or two around your lantern. You could also add a few small candles so you can light up your display in the evenings.