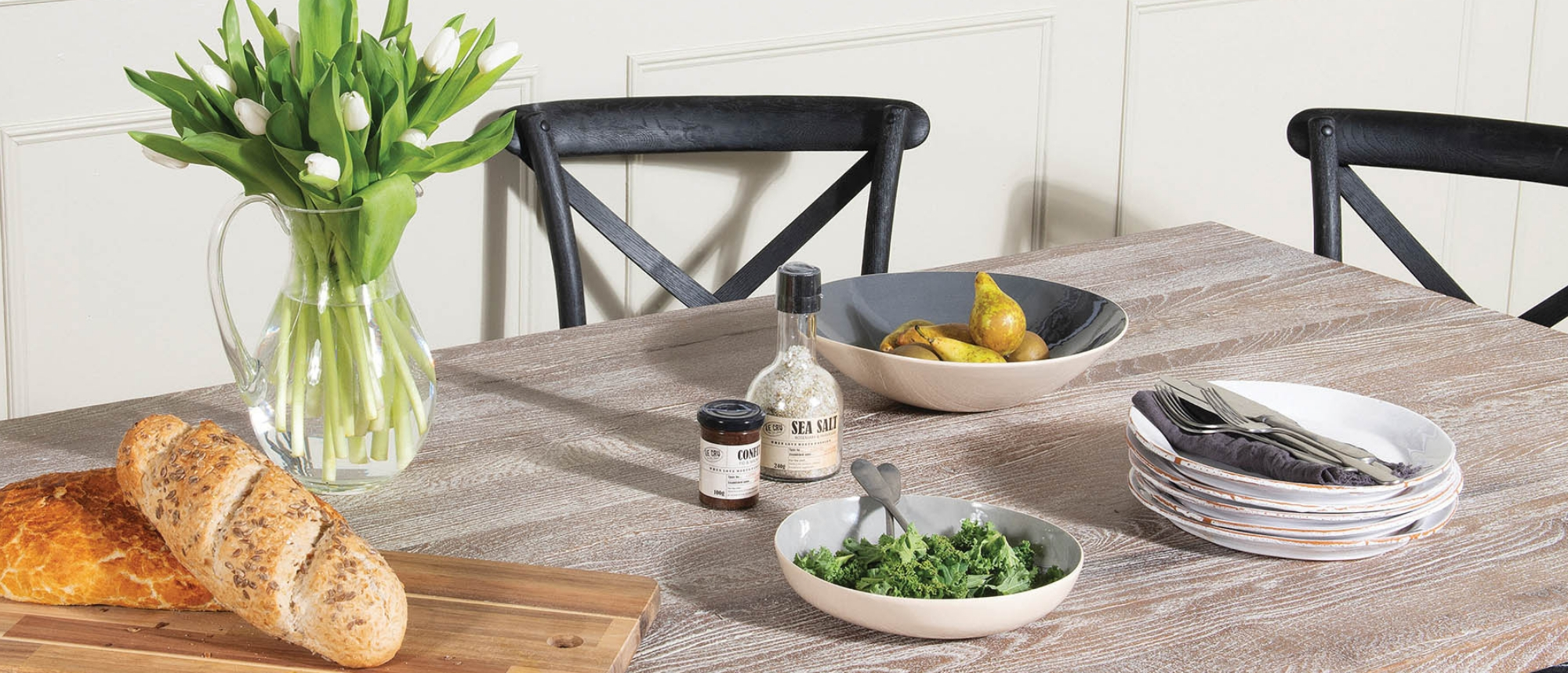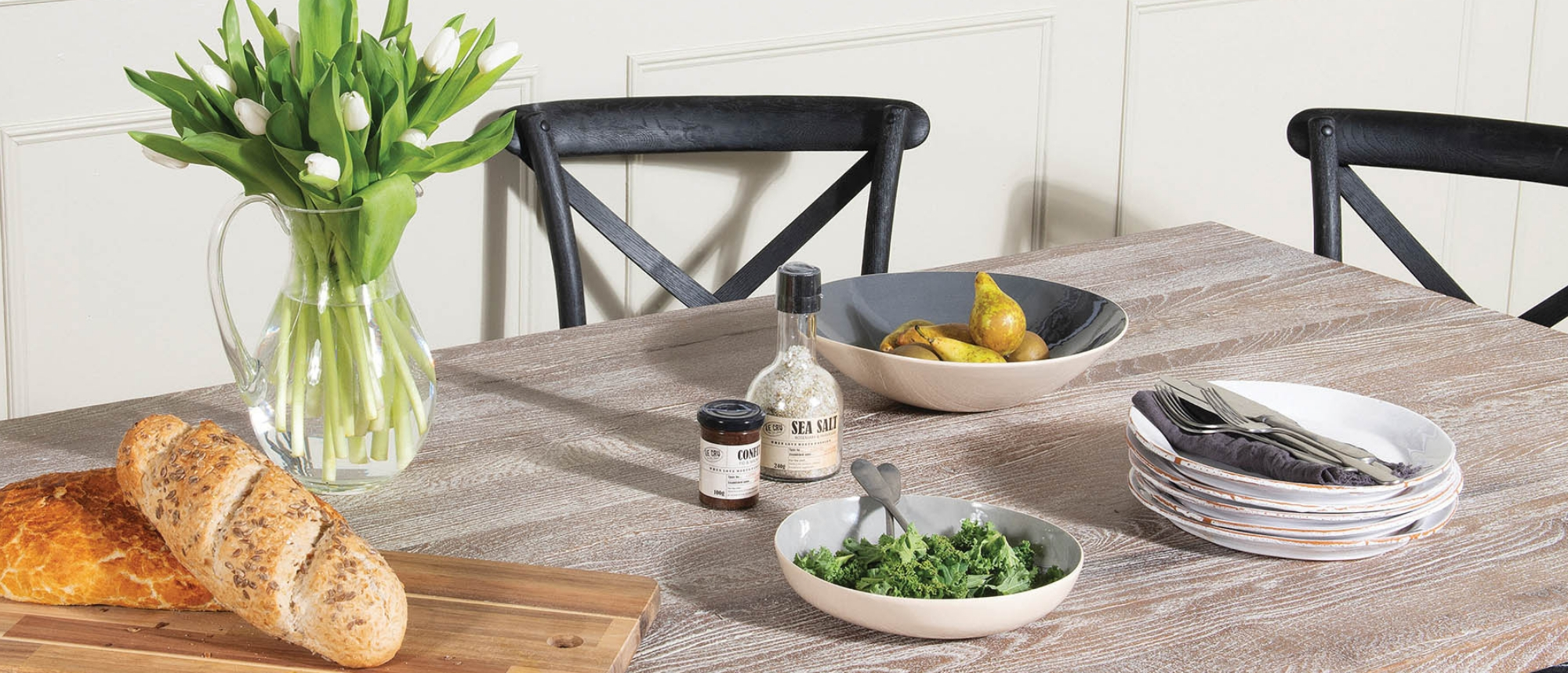 Fresh ideas
3 Unique Dining Style Ideas
Whether it's a dining room, a space in your kitchen, or even an open-plan living/dining area, sitting around a table to eat should be a chance to relax, unwind, and share food with the people you love. And, that means it should be in an environment that's full of personality, style, and a space that feels welcoming. So we're here to help you find that dining room style that's right for you.
Rustic charm
Maybe your dining table sits in your kitchen, or maybe you love the idea of a farmhouse-style space that can fit and feed the masses… rustic charm dining definitely brings connotations of lazy breakfasts, big roast dinners, and messy family mealtimes.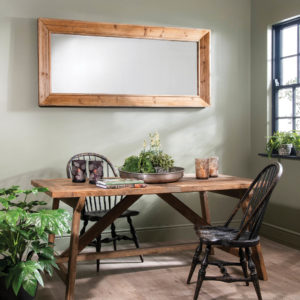 Casual Supper 
Whether you're short on space or prefer dining in the round, opting for a round table gives a feeling of mid-week suppers, coffee and papers on a Sunday morning, and cosy dinner parties. Plus, it can easily be styled with a large vase of flowers, a tray with votives, or a big jug of eucalyptus!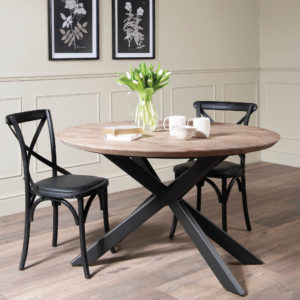 Dramatic dining 
If it's more formal dining, large dinner parties, or even big banquet style entertaining that you're after, you'll want a table that can handle a crowd. Mix and match with different style chairs for a quirky charm or add large, comfy and luxe dining chairs like our Norton platinum range for a more formal and stylish affair.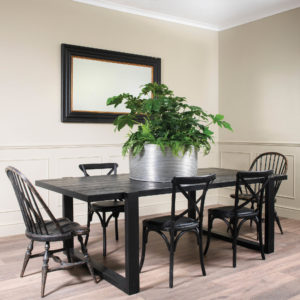 Whatever your dining room style, be sure to browse our range of dining tables + dining chairs to create your own unique place for food, festivities, and relaxation. There are no rules.