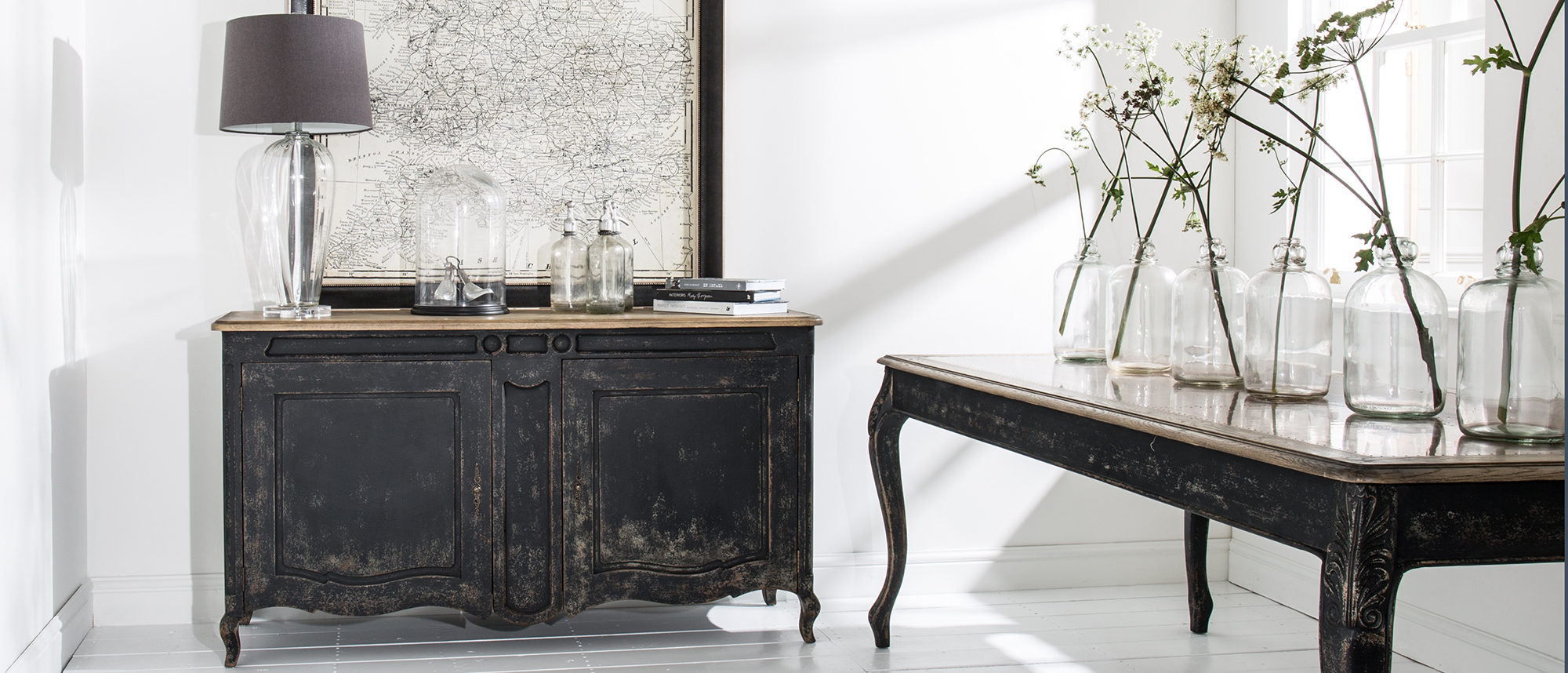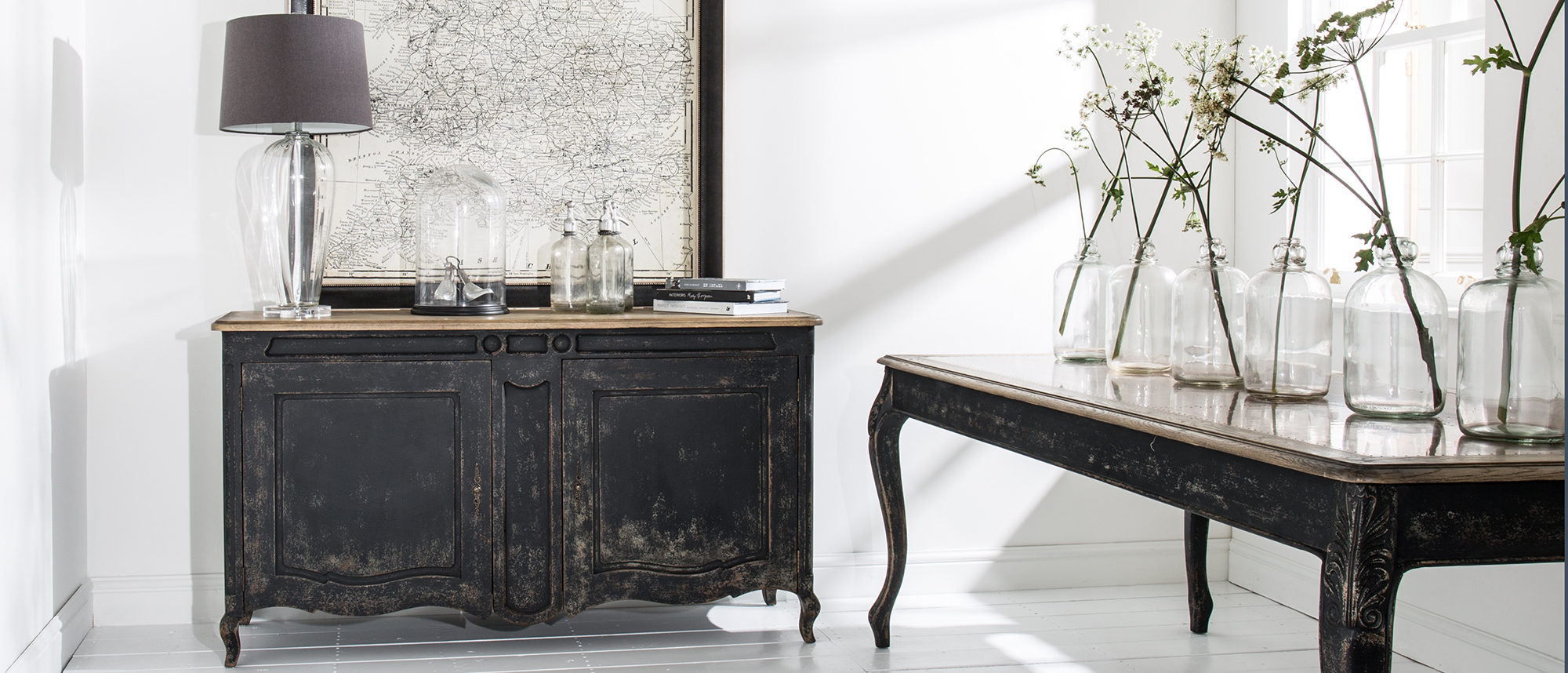 Get the Look:
Monochrome home
Trends come and go in the interiors world, but classic monochromatic style is one that seems to endure. It's pared back, chic aesthetic is easy to create and also makes shopping simpler - no colour matching required! Here are a few tips for getting it just right in your home.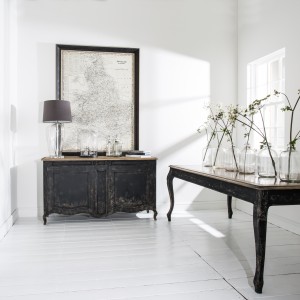 1. Whitewash everything
Painting walls and floors white makes decorating super simple and easy to maintain. Yes, you may have to touch up paintwork now and again, but at least you can just reach for the white paint and not worry about locating a specific colour! It keeps your space light and bright, and will set off black and grey furniture and accessories perfectly.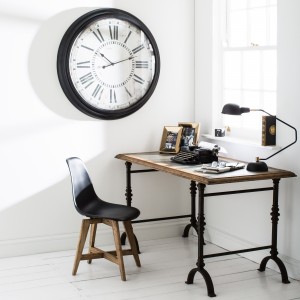 2. Add statement pieces
As your colour palette is very simplistic, make sure to add interest to your space with statement pieces. Hanging a large clock or framed artwork will help to create a focal point, yet still ties in with your scheme.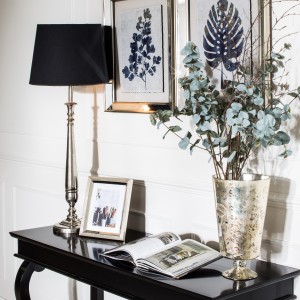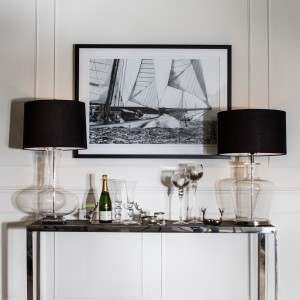 3. Glass and metallics are your friend! 
Not everything in your monochrome scheme has to be black and/or white! Adding glassware and metallics of any kind add extra sheen and sparkle. The table lamps above are literally the perfect combination of these elements.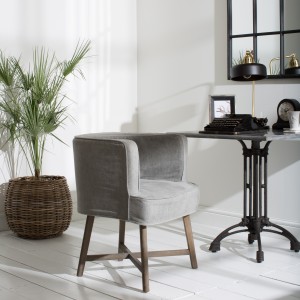 4. Add texture 
If you prefer a more natural feel to your black and white look, then rather than too much sheen, add plenty of natural textures such as wood, soft fabrics and wicker. Houseplants will also help to add softness and a hint of colour.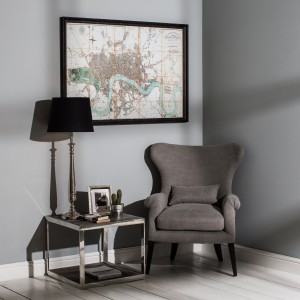 5. It's ok to add colour! 
If you like the black and white look, but still crave colour then never fear! Adding hints of colour here and there can compliment the style. Along with shades of grey, softer tones usually work better – dusty pink, mint green or pale mustard yellow can all bring delicate touches of colour. Choose artwork, or add cushions or throws to introduce this subtly.